The conference in St.Petersburg invited heads and specialists of IT departments, equipment and service suppliers, and also industry experts and professional media to take part in an open dialogue about effective approaches to building strategies of corporate mobility and putting them into practice.
a1qa Top managers were invited to be a part of two expert panels: "IT-Board: Interviews with leaders. Heading towards corporate mobile strategy" and "Talk-show: Spare Not Invest – lessons of punctuation for CIO". Maxim Chernyak (Head of a1qa performance testing department) and Aleksey Abramovich (Head of a1qa security testing department) shared their professional experience and knowledge, gave their opinion on BYOD mobile policy, data cloud storages, CIO's input and project benefits and answer an extensive Q&A sessions.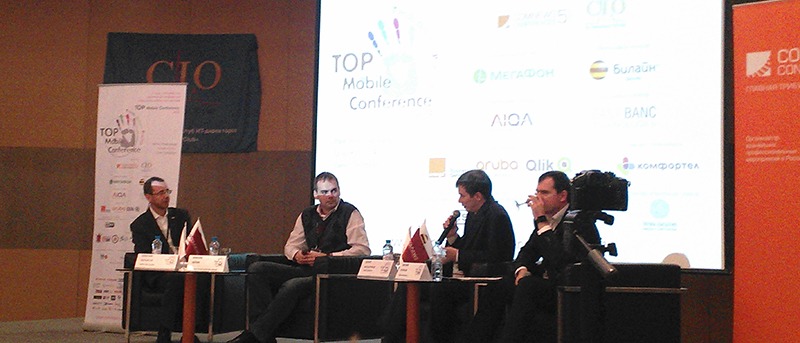 The participants raised passionate discussions around three key components of corporate mobilization:
Trends: up-to-date information about corporate mobility market and brand new solutions
Options: presentation of opportunities for the implementation of mobile enterprise
Practice: bank of knowledge and best practices from CIOs of leading businesses of the North-Western region
As the only participant providing independent testing and QA our company raised special interest among conference participants and provided them with unique chance to get expert advice about software quality.