a1qa always keeps abreast of the latest trends and developments in the QA area and takes part in various industry events. This month we are visiting the biggest professional IT-show in the Nordics – ICTexpo 2016. This event welcomes primary suppliers, professional services providers and distributors in multiple areas.
a1qa C-level executives and experienced QA engineers are going to stay in Helsinki on April 25-28. If you need an expert opinion on QA, you have a unique opportunity to get a free consultation from our professionals.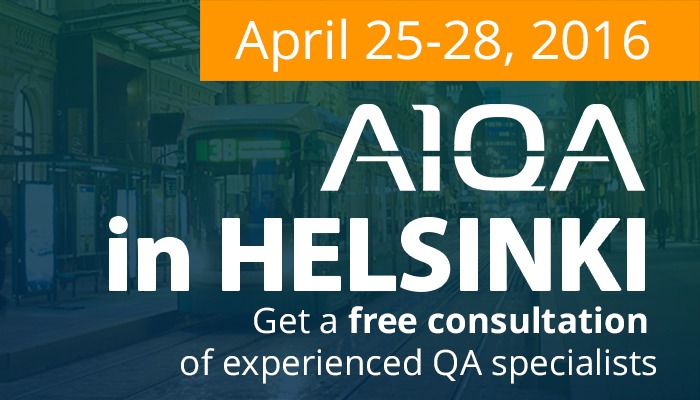 Let's communicate!
a1qa can provide you with all necessary information about relevant services and work out an efficient roadmap.
We can help you choose a set of services according to your business needs and your product specifics. We offer a variety of testing activities on every stage of the development. If you need more details about each testing activity, you can simply ask our specialists.
Moreover, we can share our domain expertise and establish appropriate QA processes in your organization, so that you can follow them without additional efforts.
To schedule a meeting with our QA managers, please fill in the form here.