Blog
a1qa: one-stop shop for first-rate QA services
Dmitry Tishchenko, Head of a1qa Marketing and Pre-Sales Department, answers the questions of The Technology Headlines. 
8 December 2017
In October, a1qa was highlighted in the Top 10 of QA/Testing Solution Providers complied by the Technology Headlines. And here we cite the interview by Dmitry Tishchenko that was first published in the October edition of the magazine.
The principles on which a company builds its foundation are quite important when defining a business strategy and working towards a common goal.
Many entrepreneurs ignore this fact when they first start their businesses and look forward to establishing a profitable company without taking the time to build a solid foundation that takes businesses to the next level. As a result, organizations' endeavors to establish and make a profit fail, and the worst is many companies realize this fact only when reaching the fifth or the tenth year.
Guided by the core principles of constant improvement, long-term view, and mutual trust and backed by a spirited team, a1qa is a QA and testing solution provider that serves over 500 global customers, including Fortune 500 companies.
Started out as a software testing company in 2003, a1qa has successfully completed 1500 projects and has highly contributed to the success of its clients in various industries. By applying the core principles to its business strategies and process management, the company has been able to get certified to ISO 9001 and 27001 standards with no difficulties.
"As the company grew, we witnessed new institutions and practices that arose on its basis. For example, QA Academy, a proprietary education center for software engineers that primarily covered a1qa talents needs was later turned into the self-supporting business unit," says Dmitry.
"With ten centers of excellence at a1qa that specialize in different focus areas including performance, security testing, test automation, etc, the company continuously builds up its expertise and accumulates experience that makes it stands out in the market.
Being the constantly developed company, the main challenges we've been facing are the necessity to increase performance and improve delivery quality," says Dmitry.
"To solve this challenge, the company applies quantitative approach to management; decides on better practices to serve every single project. Over the course of time, the company has optimized the learning curve and transformed it to one of its competitive advantages, called smart scalability."
Keeping pace with the ever-changing QA industry
"Speed and flexibility are critical to any IT project today. There is a great variety of agile modifications tailored to any context. This trend will stay topical in the nearest future and will require QA vendors to be ready to adapt to any agile variation," Dmitry affirms.
From the technological point of view, he also points out the evolution of IoT and AR/VR.
"Requests we get mainly involve support on pilot projects and require the development of new testing methods, which is challenging from the technological and processual sides," adds Dmitry.
When asked about a1qa's best-of-breed test automation service, Dmitry says the company's test automation service echoes with the principles of lean manufacturing. "Since it is a multi-step activity that starts with the analysis of the automation penetration and evaluation of the expected effects, the technical solution is prototyped. After that, the pilot launch of tests is performed, and efficiency parameters are measured. Only then the solution is scaled."
To maintain a high level of automation, the company has also introduced an analytical system to measure and compare the effects of automation. It ensures the application of the best practices for different projects.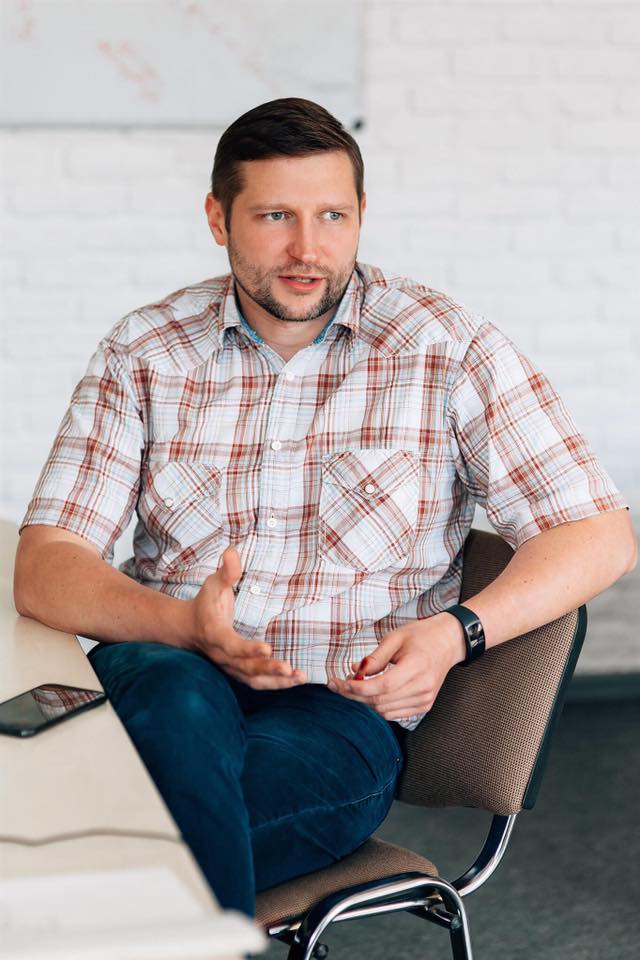 "We also develop our own automation frameworks. Our main principle here can be articulated as Keep It Simple. The primary objective of any framework is to get the effect as fast as possible.
For example, we can deploy automation environment for a web project testing within a couple of hours," explains Dmitry.
The company's core competency lies in the ability of its professional engineers who are able to proactively react to the changing needs of the QA market and adopt latest technological solutions, specific domain knowledge; world class processes; and professional skills to deliver quality services are the significant factors that differentiate a1qa from peers in the market.
a1qa's service line is made up of several layers: core services, value-added services, and QA consulting.
The core services include performance, security, compatibility testing that align with clients' needs and can be built into their in-house processes. As for the value-added services, they are designed to improve productivity and add value to customers. This line includes benchmarking, baseline testing, test automation, and many more.
QA consulting services make up the third layer. Based on its expertise in the testing processes and methodologies, as well as the experience with global delivery of QA services to the world's leading companies, a1qa works with their clients to enable stronger testing processes and superior software quality, which, in their turn, help companies to trim budgets in a timely manner.
In the nearest future, the company plans to keep helping customers increase productivity and gain maximum value through their services. To this end, a1qa is working hard to diversify its consulting offerings, and apply new engagement models such as TaaS. By bringing consulting engagement to its portfolio, the company would not only be competing with QA companies, but also with huge consulting enterprises.
In terms of geographical expansion, the company plans to open new locations to become geographically closer to potential customers.
"Right now we have offices in the US, CIS, in the UK. We come closer to our clients and we want to propose them an alternative. They should get the idea that a small or a mid-size company can handle the task they usually assign to large-scale vendors. And it will be a cost-effective and low-risk option," Dmitry concludes.