In May a1qa senior specialists will be on business in Benelux, Germany, and Switzerland. We invite you to meet them in person!
These one-on-one meetings are designed to allow you to discuss any particular needs or challenges you may be facing with your QA practices. You'll get feedback from our highly experienced staff on ideas that you could use to enhance your software quality, or discuss possible cooperation opportunities.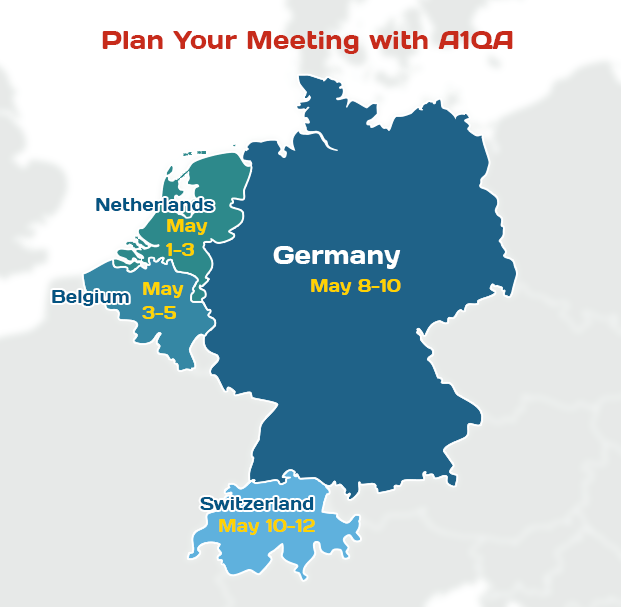 Reach us at contact@a1qa.com to select your preferred date/time for the meeting based on the time slots available during the trip.
What the focus of these meetings is will be up to you! We will do our best to match you up with the ideal a1qa expert based on the subject you'd like to discuss.
Don't miss the opportunity to help us address your Quality Assurance and Software Testing needs and get maximum value of your IT investments.