News
Industry Eagles Awards 2023: a1qa advances to the finals
a1qa has advanced to the finals in the IT Project of the Year category at the prestigious awards program.
11 May 2023
a1qa has reached the finals at the Industry Eagles Awards 2023 in the IT Project of the Year category.
The Industry Eagles Awards program recognizes industry leaders demonstrating outstanding results in their area of business, be it IT, healthcare, financial, retail, manufacturing, real estate, energy, or transport/logistics. The judges evaluate companies blindly to keep the process fair.
a1qa has made it to the finals in the IT Project of the Year category thanks to the a1qa team helping a client meet their desired business objectives. Among other finalists are Etihad Rail Company, Tata Consultancy Services, Capital Group & Escalent.
How is the a1qa'a project successful?
About the customer
A company, offering IT solutions for renting and purchasing real estate across the UK, engaged a1qa for the following:
Build QA processes from scratch
Embed shift-left testing strengthened by BDD
Ensure the flawless operation of a range of apps (for both iOS and Android) and a multi-functional web portal integrated with third-party services.
Achieved results
The a1qa team aid the client in:
Launching high-quality software due to setting up a shift-left approach, integrating QA into the CI/CD pipeline, and establishing a vast pool of automated metrics in Power BI, such as quality debt, bug classification, end-user detection. Hence, the apps quality in production was increased.
Accelerating testing workflows. Less time was required to detect and fix defects during user story testing rather than bugs found in the production environment, the number of which declined by 1.4 times.
Boosting apps performance. The QA engineers conducted server-side testing of APIs including stress, load, volume, and configuration tests as well as client-side checks to measure the time required by the user's browser to upload HTML pages, which helped increase the number of handled requests and users.

In addition, the a1qa specialists changed the developers' perception of the development process and empowered them to write good-to-go code from the outset — all to prevent bugs rather than fix them.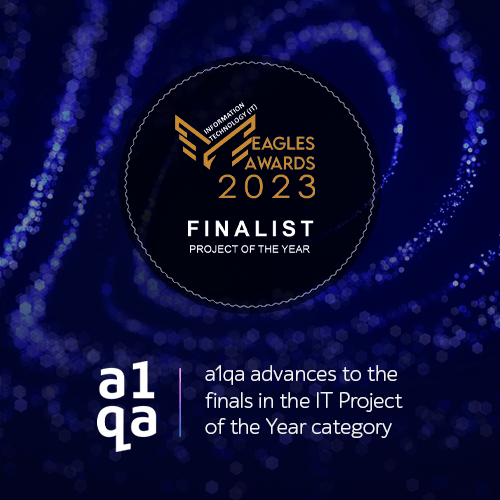 Are you struggling with the low quality of your IT products? Contact a1qa's team for full-fledged QA support.