News
a1qa at London Tech Week – the proved hub of innovation
Book an appointment with the UK-based team at the sequence of events or at any location in London.
5 June 2019
One more piece of news!
Throughout June 10-14, the a1qa representatives are attending London Tech Week – Europe's biggest festival of crowdsourced events for gathering talents and bringing the latest tech practices and solutions in one spot.
Keeping in mind both the ongoing growth of new technologies and the evolving number of companies joining the market each year, QA is a good opportunity to stand out from competitors and empower development process.
At times it can be challenging to achieve end-to-end visibility between development and testing activities. Therefore, it's significant to set up transparent processes through accurate planning, A-to-Z reporting, providing clients with the details of testing in real time, etc. Such an approach in combination with applying tailored testing methods helps prepare robust software solutions.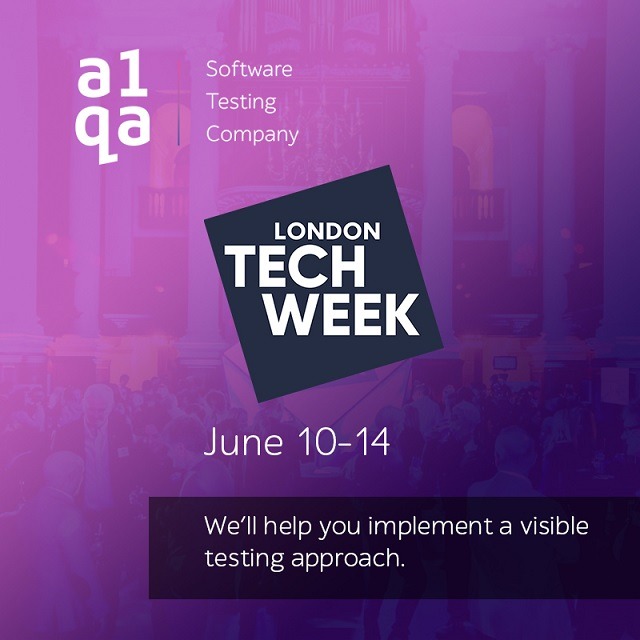 We'll be glad to meet with you there and discuss the strengths of timely applied QA and software testing for delivering pure, bug-free products.
To organize a meeting with the a1qa team, text us at start@a1qa.com.
Looking forward to seeing you in London!