News
a1qa experts at the National Software Testing Conference 2019
Don't miss the opportunity to meet the a1qa experts in London and know more about your QA-related processes.
13 May 2019
This spring is quite eventful!
We are delighted to inform that the a1qa's UK-based team is participating in the market leading QA event – the National Software Testing Conference – that will take place on May 21-22 in London.
Since ensuring end-user satisfaction is the uppermost objective of a QA strategy, the NSTC is the perfect place to provide the delegates with an opportunity to stay up to date with the software testing trends and view the latest services available.
Are you looking forward to listening to the keynote speakers, facilitating at the workshops with top industry figures, and networking with the partners and friends to enhance the quality of your software product?
Then you should probably meet the a1qa specialists and talk about any challenges you may be facing during the implementation of the QA practices.
Not long to go until the event starts in a beautiful place – the British Museum. You can find the a1qa specialists in the exhibitor area in the East Foyer.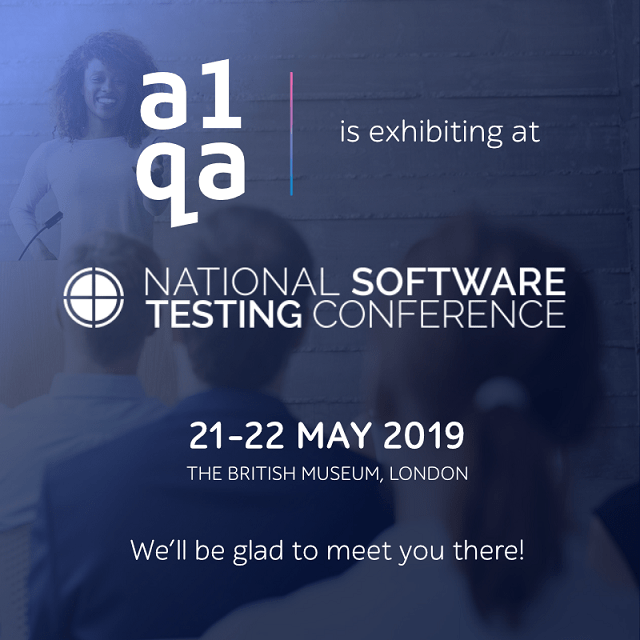 To schedule the meeting with our experts, write us at start@a1qa.com. Moreover, running an office in London, we will be glad to arrange an appointment at any convenient time before or after the event.
See you soon!