News
a1qa earns a spot in the Top Software Testing Companies list by SuperbCompanies
SuperbCompanies unveils the Top Software Testing Companies list with a1qa in it.
31 May 2023
SuperbCompanies has curated the Top Software Testing Companies list and included a1qa in it.
SuperbCompanies, an impartial research portal, compiles ratings of outstanding companies across the software development, QA, design, and marketing sectors. These lists help businesses find reputable IT players, who provide high-quality services and assist in meeting the desired outcomes.
The methodology for selecting trusted organizations involves three parameters: quality, reliability, and market presence.
The 2023 Top Software Testing Companies list embraces the best QA and software development vendors worldwide, who are committed to delivering exceptional results to their clients. And a1qa is proud to be included.
Pavel Novik, Head of testing department at a1qa, shared his view:
"To win market competition, speed up software releases, and meet quality gates, companies can delegate QA processes to a trusted software testing provider. Access to decades of experience, accumulated niche and technology expertise, and hundreds of skilled professionals in one place contributes to cost reduction, enhancing CX, and mitigating risks. We are glad that our dedication hasn't gone unnoticed by leading experts."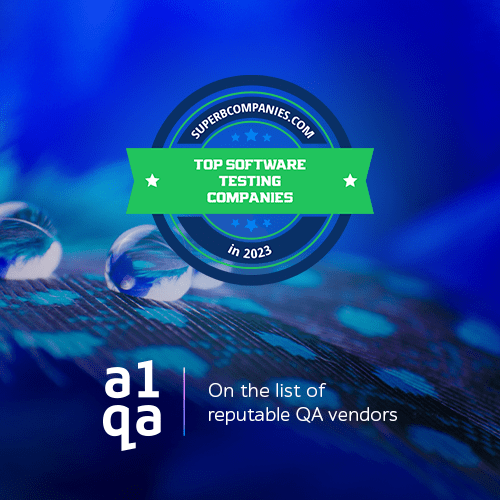 Get hold of a1qa's team if you need professional QA support. Outsourcing will assist you in accelerating QA workflows without compromising software quality.