News
a1qa shortlisted in the European Software Testing Awards 2017
a1qa made it to the finals of the European Software Testing Awards (TESTA) 2017 in Best Functional Test Automation Project of the Year category.
5 October 2017
After months of anticipation, we are thrilled to announce that the a1qa test automation solution nominated in Best Functional Test Automation Project of the Year category has gone on the final shortlist.
The judges, appointed based on their extensive experience in the field, were looking for the utilisation of a well-developed test suite of testing scripts, evidence of commitment to industry best practices, and demonstration of the best use of automation in a functional software.
"It is a great achievement to make the final list in a highly competitive and rapidly growing field of test automation. Being shortlisted for the Best Functional Test Automation Project highlights a1qa position as a leading-edge software testing and QA company. This recognition underlines the great work our test automation team do each day. We are thrilled to have a chance to celebrate it and offer congratulations to all TESTA finalists", comments Dmitry Tishchenko, Head of a1qa Marketing and Pre-Sales department.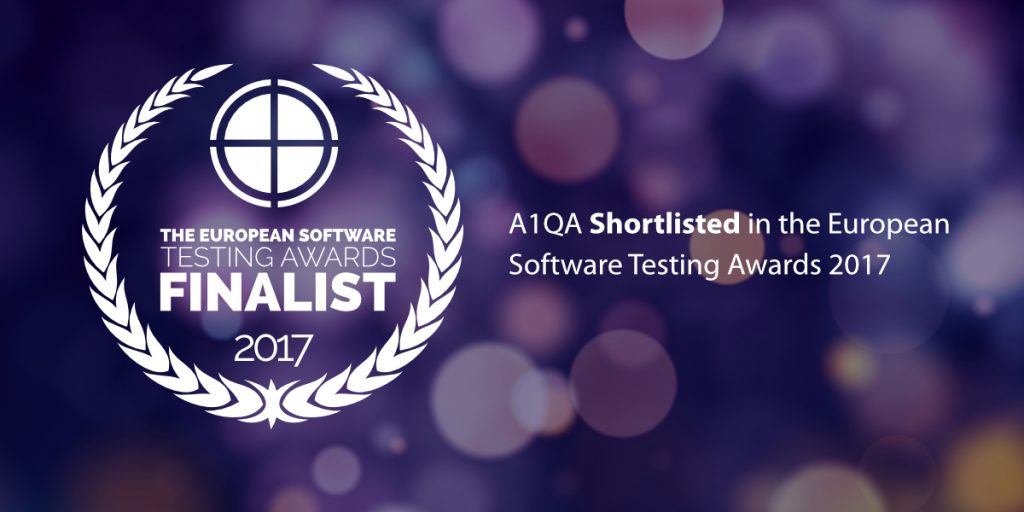 This is not the first time a1qa is nominated for TESTA: our team reached the finals in 2013 for Best Overall Project – Finance and Testing Management Team of the Year categories.
About the Awards
TESTA is an annual awards program that celebrates the significant success of software testing and QA companies and individuals across multiple categories.
In 2017, the European Software Testing Awards is organized for the fifth time. The award evening is due to take place at the Gala Dinner on 21 November 2017 in London. Keeping our fingers crossed!