News
a1qa sponsors the Leading Vendor category at the North American Software Testing Awards 2022
a1qa funded a category at a prestigious award program.
9 November 2022
a1qa has become the sponsor of the Leading Vendor category at the North American Software Testing Awards 2022.
The North American Software Testing Awards is a renowned program celebrating the success of companies and individuals in the QA field. It offers 15 categories, including Best Overall Testing Project – Finance, Best Agile Project, Best use of AI in Testing, Graduate Tester of the Year, Testing Team of the Year, and more.
a1qa seizes every opportunity to contribute to developing the QA industry, and this time is proud to sponsor the Leading Vendor category.
The finalists of this award include organizations that provide high-quality end products, enhance customer service, accelerate time to benefits, and foster the advancement of QA approaches. To keep things fair, a panel of judges anonymously selects winners for their professional merits and achievements.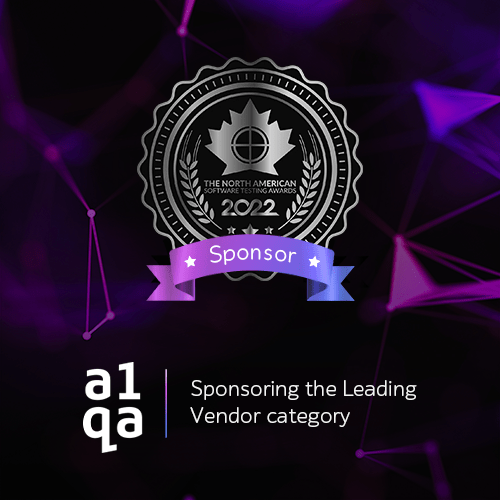 a1qa hit the finals of the Best Overall Testing Project – Finance category. We wish good luck to all participants of the award program!
In case you'd like to refine your IT solution quality, contact a1qa's experts.