News
a1qa's team was moderating the QA Global Summit'21 by Geekle
a1qa experts took part in the global QA conference as hosts helping renowned speakers share actionable insights into effective QA and software testing approaches.
12 April 2021
On April 6-7, the QA Global Summit'21 — the tech conference organized by Geekle — took place, where a1qa's team was assisting speakers in delivering fresh insights into progressive QA and software testing solutions for both QA freshmen and senior-level reps.
Tech gurus from Amazon, eBay, Facebook, Deloitte, and other world-renowned organizations gathered to provide newcomers with insights about pursuing a QA engineering field with ease and share expertise on how QA helps sustain business resilience and keep up with the increased development pace.
Throughout the event, attendees could connect to junior and senior tracks hosted by a1qa's team, including Head of global business development Dima Tish, Head of quality architects team Kate Bazyleva, and last but not least QA consulting group expert Alex Pechinsky.
For two straight days, our esteemed representatives were moderating the Summit sessions as well as streamlining interaction between the speakers and the audience, while meeting with industry-leading specialists and exchanging views on the effective software testing processes.
As with all new experiences, hosting tracks contributed to expanding a1qa's network while interacting with like-minded people on the most sought-after QA tendencies like AI, IoT, data science intended to aid in digital transformations and optimization of business workflows.
We do believe the participants of this IT convention have absorbed the idea of a pivotal role QA plays throughout the SDLC as well as broadened their minds with proactive and impactful approaches to handle testing activities.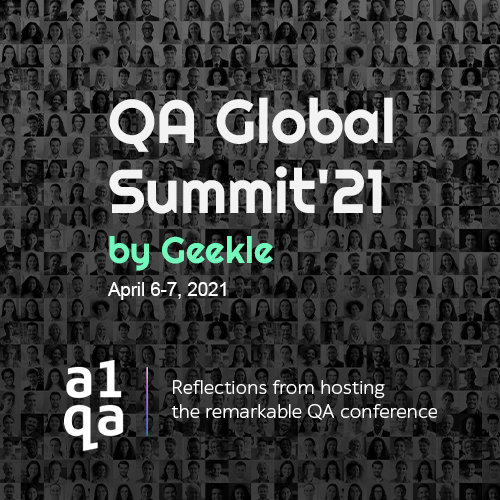 Need professional support in ensuring high software quality? Drop us a few lines to get a consultation with our QA experts.