News
Drawing conclusions from IoT Tech Expo Europe 2019
Discover key IoT tendencies that will drive the IT world in the not-too-distant future.
21 June 2019
June is only coming to an end while the a1qa team has already organized the set of business meetings around the Netherlands and Belgium to help companies deal with quality assurance issues.
Last but not least, the a1qa representatives took part in the leading conference fostering the development of innovation-driven technologies – IoT Tech Expo Europe in Amsterdam.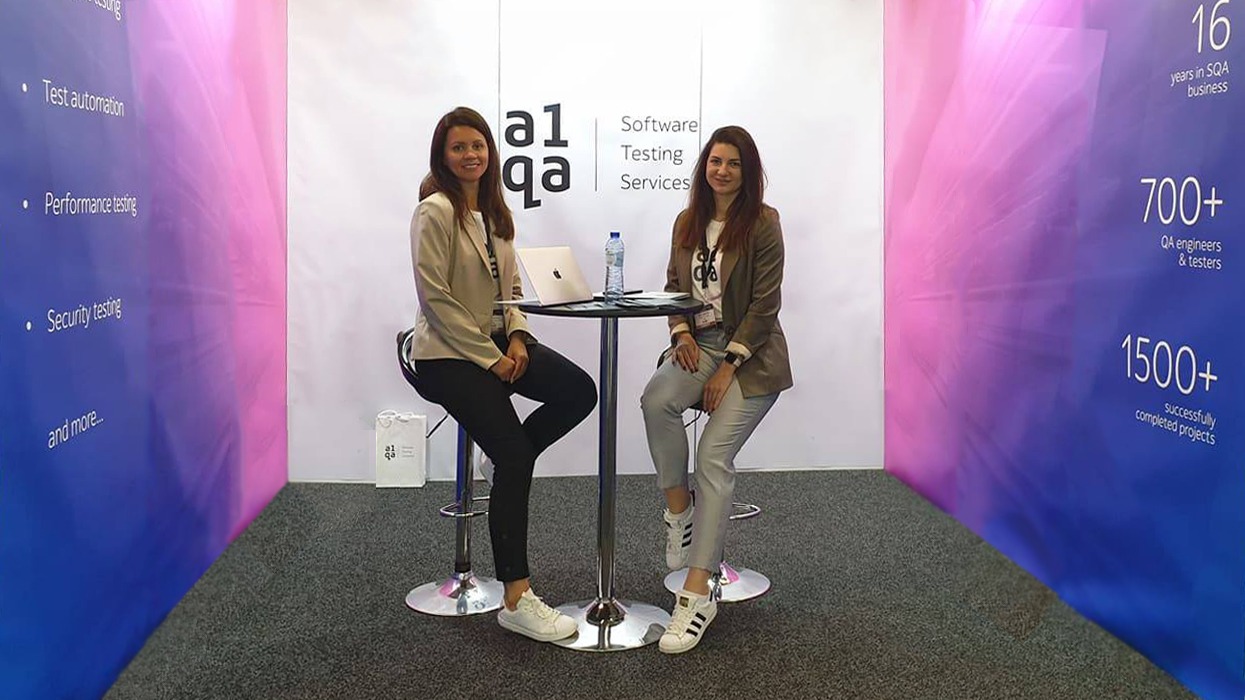 According to the data provided by statista.com, even a decade ago the amount of internet-connected devices surpassed the number of people on earth, and it's only increasing each year. This technology influences multiple industries, from government to insurance.
However, regardless the application field, efficient technology introduction and its further harnessing can't be achieved without prior testing. Considering that one-third of all teams are releasing apps at least once a day, continuous testing based on best Agile practices is the apt way out.
Kate Bazyleva, the Head of pre-sales at a1qa, expressed the impressions from the event, shared the latest trends to consider, and marked the importance of QA:
'We are excited to attend this conference to network with experienced peers and stay in the loop of modern ever-changing technologies, IoT being one of them.
Although it emerged decades ago, more than ever before these days are marked with the increase of its potential and rapid evolvement.
New opportunities of IoT in the 5G era, its duo with cloud computing to offer users improved scalability and augmented performance, keeping sensor data and making it available for every person within a company, smart parking projects to enhance the future of the cities – these are only a few cases of IoT application today.
Within this rapid pace, it's vital to make sure the technology is functioning properly, without any drawbacks. Timely testing will assist in this process.'
We'll proceed with the range of business appointments to transfer our expertise and assist you in delivering pure software. To learn the exact date and place, feel free to contact us or text us a line at start@a1qa.com.
Stay tuned!