News
Event recap: a1qa took part in CIOsynergy New York
The a1qa executives have visited one of the leading IT conferences for CIOs globally.
18 September 2019
For years, CIOsynergy brings together IT leaders and solution providers to address the arising IT problems. The events take place in San Francisco, Houston, Atlanta, Toronto, and New York.
The latter welcomed the event in September, when 100 leading CIOs assembled in the Empire State. The discussion panel focused on digital transformation, customer experience, AI-powered technologies, and new recruiting practices to bring more women into the industry.
Round-table meetings provided a huge range of opportunities to exchange the expertise in managing business requirements, speeding up time to market, executing innovation in the organizations.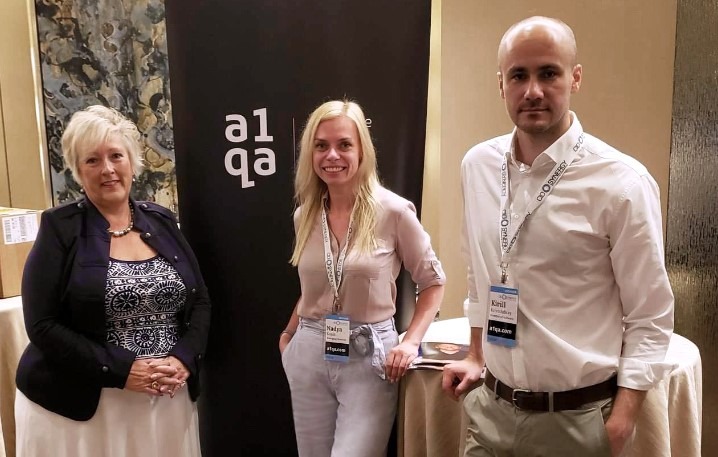 USO Managing director Nadya Knysh speaks about the event:
'It was a great opportunity for us to take part in this event. Being an independent QA provider, we at a1qa know how important it is to make use of the latest technologies without compromising quality.
Releasing MVPs ahead of the competitors is just half the battle. A lot is to be done afterward to turn your early followers into repetitive customers. And here is where the QA process steps in.
At CIOsynergy, we always have an opportunity to listen to our potential customers, have a conversation with colleagues and peers, but I'm always taken aback as they get better and better.'
CIOsynergy is over and we are looking forward to talking to you during our business meetings around the country.
This September a1qa representatives will be moving around Boston and NY to provide you with possible solutions to any QA-related queries. To book a meeting with our professionals, drop us a message at start@a1qa.com.