News
Meet a1qa at CIOsynergy in New York
The a1qa front-runners will join one of the major platforms for IT CIOs globally. Why not make a change and plan a meeting right away?
2 September 2019
Summer is coming to an end in contrast to the powerful event in the world of IT taking place on September 12. Certainly, we are talking about CIOsynergy held in the heart of New York!
The a1qa representatives are pleased to take their place among worldwide leaders and strategists from the most renowned corporations to network with the recognized peers and exchange the experience gained for years.
The team is looking forward to meeting the members of a round-table discussion to provide them with the ways and QA techniques to improve the quality of software products. However, if you can't attend the event but still you are in NY, we will be glad to meet with you over a cup of coffee to find the best QA solution.
Why do we always favor individual meetings?
Choosing the most appropriate QA solution is a highly delicate process. A silver bullet for large-sized enterprises may become worthless for small businesses or those that are only starting a big journey.
That's why an insightful talk will help analyze processes, predict possible drawbacks, and determine a customized solution that will be effective only in your particular case.
We are always open to networking and will be delighted to assist you in reaching the expected quality level to make your software products shine.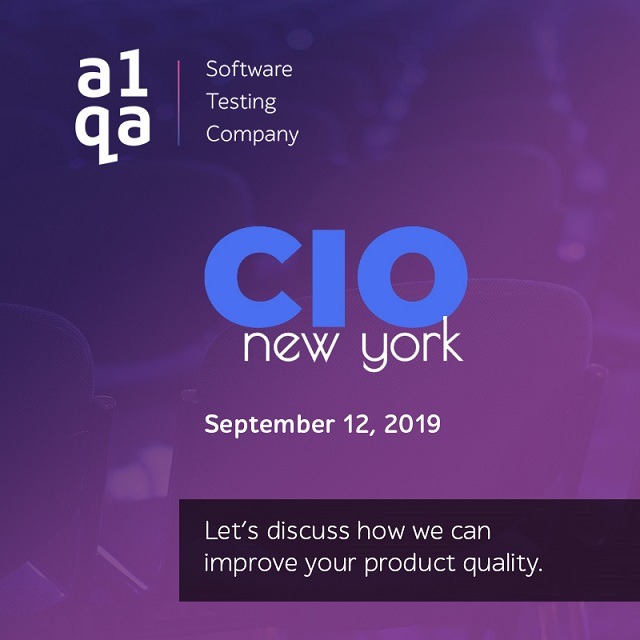 To schedule the conversation, drop us a few lines at start@a1qa.com.
Let's meet in NY!