News
Plan the consultation with the a1qa UK-based experts!
Grasp the opportunity to discover how testing solutions can help your business succeed.
9 August 2019
We are delighted to announce that September 4-6 the a1qa UK-based specialists will conduct a series of meetings around the UK to help you enhance the quality of your software!
Here are just a few reasons why we should meet:

Discuss the evolution of your QA approach considering AI, ML, and Big Data that became a significant part of the IT industry.
Choose the most cost-effective testing strategy for your business target.
Find ways to strengthen your software quality as well as end-user experience.
a1qa is constantly gaining expertise in innovative QA techniques together with improving classic approaches to offer the most efficient testing strategy for different business needs.
We are studying each business case-by-case to come up with a customized solution that assures high quality of the software product and optimizes resources.
Our UK-based team will be pleased to come forward and consult you about all your testing challenges and possible solutions.
Gather all QA-related questions you have, we will be here to answer!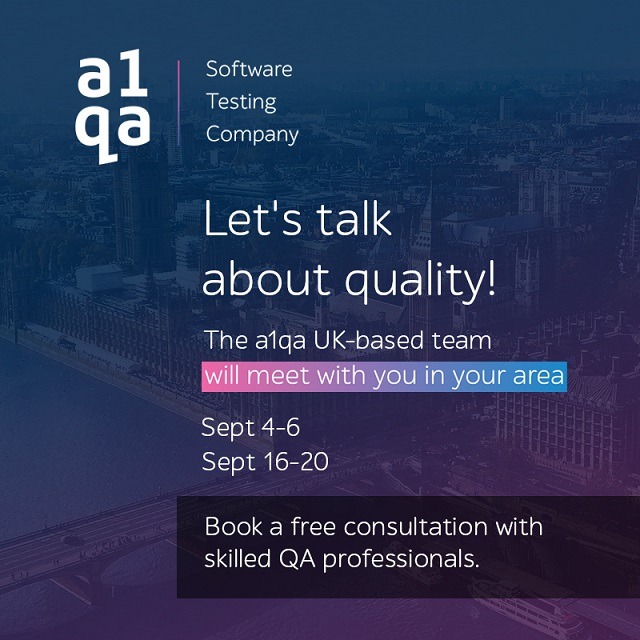 To schedule an obligation-free meeting with our professionals, drop us a line at start@a1qa.com.