News
a1qa's roundtable on test automation in Dubai: sharing the highlights
Recently, a1qa's experts held an event in Dubai and discussed with participants the value of test automation for businesses. Let's discover the highlights!
20 December 2022
Quite recently, the a1qa team conducted a roundtable, "Test automation: how to utilise with max efficiency?" in Dubai at Sheikh Rashid Tower. Let's share the highlights!

The a1qa crew, including Dima Tish, VP of global business development, and Saleem Almarzooqi, Managing director at MEA region, shared hands-on experience and talked about test automation trends for 2023, strategies to save QA budgets, and best practices for implementing automated testing.

The participants gained actionable insights into the value that test automation brings when properly deployed in the long run.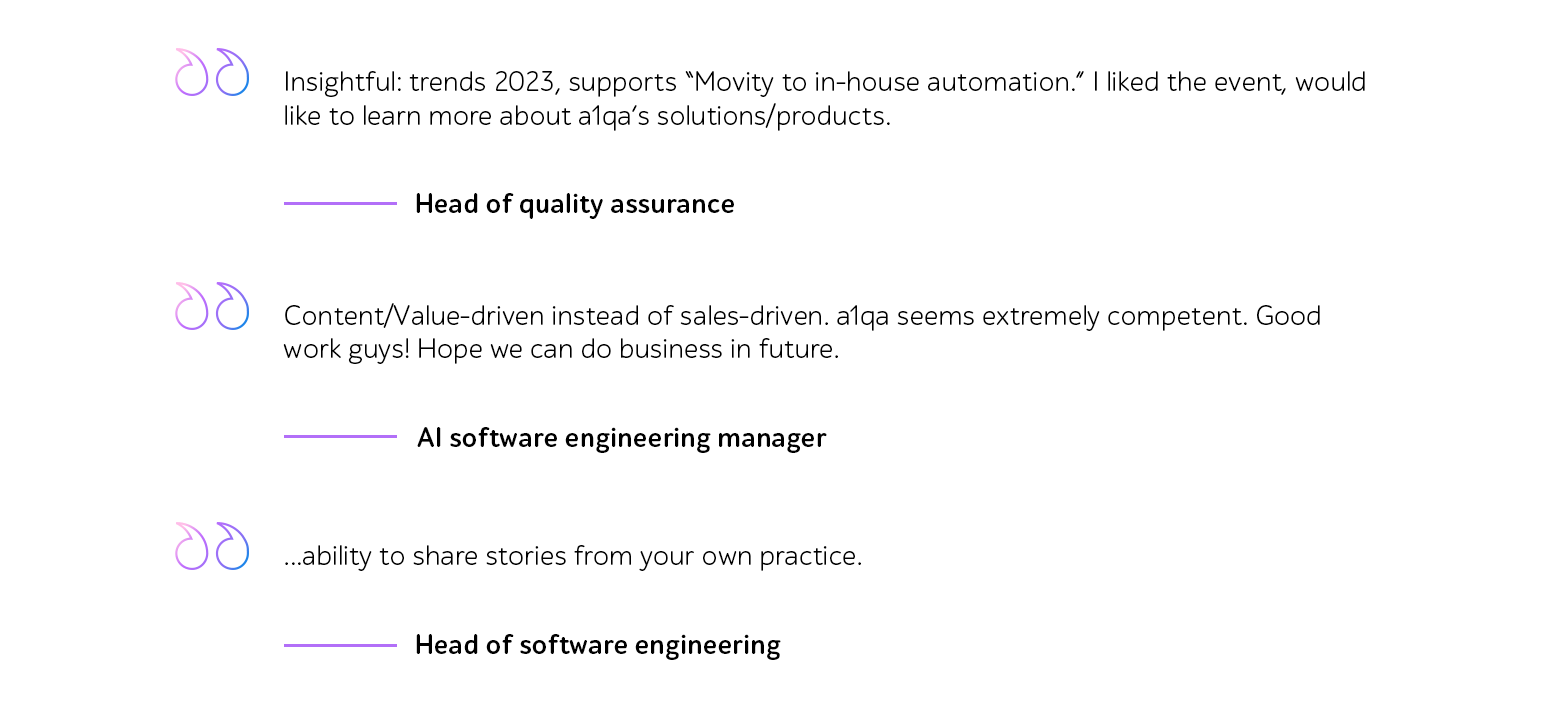 Guests' impressions of the roundtable
Among the main values, companies accelerate time to benefits, ensure continuous integration and delivery as well as better quality and reliability of software, reduce expenses, extend test coverage, and more.

However, the main question during the discussion was, "How to build an efficient test automation strategy?" to maintain a high pace of software development and releases while growing businesses. Organizations should properly define requirements, select the right tools, and find skilled automation engineers.

In case you want to be informed about our further activities, follow our updates on LinkedIn.