News
The first a1qa workshops in a series successfully went live
Check out how the a1qa team covered the insights on the effective test automation deployment.
4 May 2019
The a1qa team of qualified experts has carried out two workshops in a series related to various issues of quality assurance and software testing. The events were focused on the insights of the world-famous QA solution to supplement best DevOps practices – test automation.
Both workshops took place in Lisbon and became intensive courses as well as a platform for networking and knowledge transfer.
The first section was dedicated to discussing the aspects necessary for the effective deployment of the given practice – from defining the scope of work to choosing the apt metrics.
During the second part, the guests had the opportunity to assess the real process by analyzing the ins and outs of the demonstration performed by means of a web application.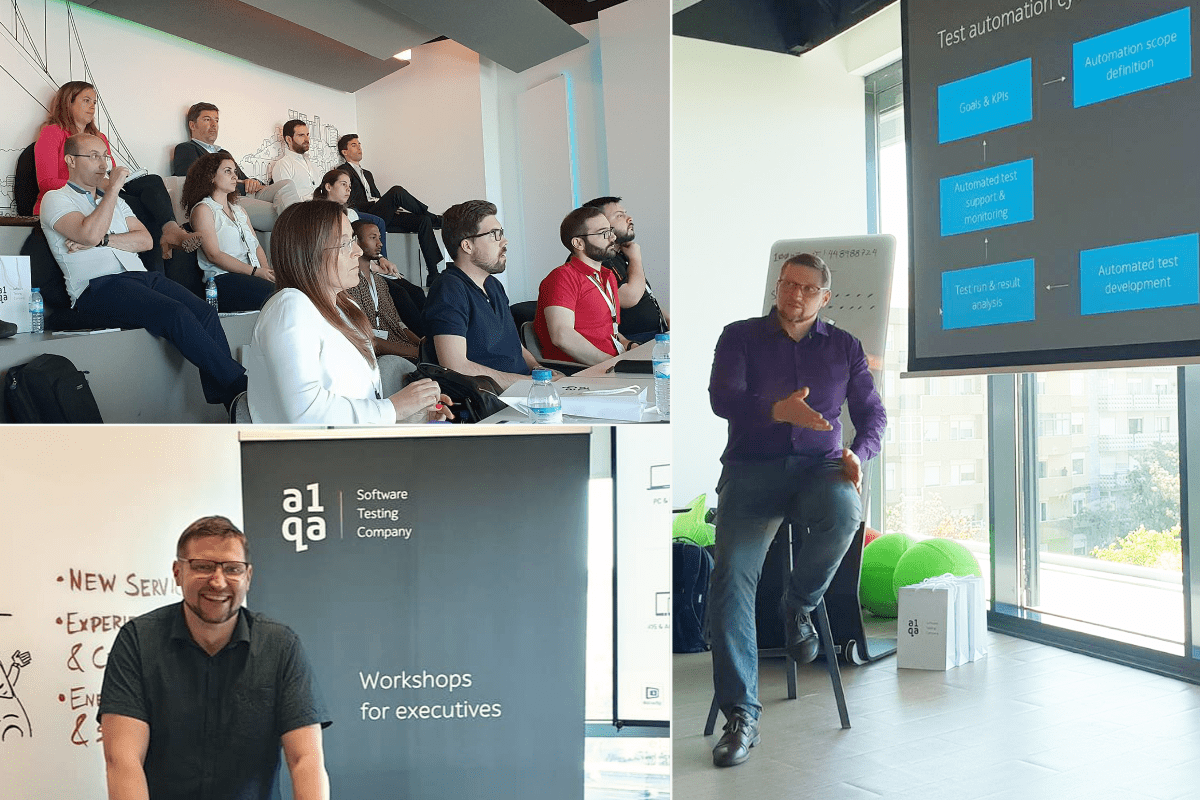 Due to the interactive nature of the workshops, all the participants received thoughtful and technically justified answers to their queries. Apart from test automation specifics and the implementation of the practice for large-scale projects, the guests were also interested in the peculiarities of other services provided by the company, security testing being one of them.
To check the time, place, and topic for further events, feel free to contact us at start@a1qa.com.
We remind you the participation is free but requires preliminary registration. Similarly, a1qa can organize personalized workshops upon your individual request.