Blog
Interview with Daniel Knott: mobile testing trends and challenges
Daniel Knott, a well-known mobile testing expert specializing in test automation, talks about modern trends and challenges in mobile testing.
26 April 2016
Daniel Knott is a well-known mobile testing expert specializing in test automation. Apart from his daily work, he's also a blogger and author of several books on software testing. This time we'll talk about modern trends and challenges in mobile testing.
Hi Daniel, can you please tell us about yourself, your current occupation and expertise?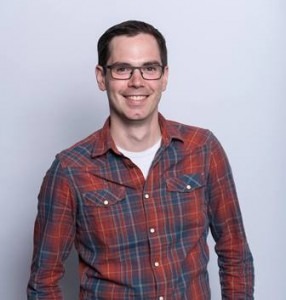 Sure, my name is Daniel Knott and I am a mobile test engineer at XING AG, social network for business contacts founded in Hamburg, Germany. I started my career in 2003 as a trainee at IBM where I was already involved in a number of software development projects. Soon software testing became my passion and I started a career as a software tester for web applications. Later on I grabbed the opportunity to move into the mobile development and testing area.
When I took to test mobile applications in 2010, everything was completely new for me I started everything from scratch studying relevant tools and processes and I really enjoyed the freedom at this time. Since 2010 I have been working in the mobile testing field.
Currently I am a member of the Android platform team at XING where our most essential challenge is to scale the whole mobile development and testing to the whole company. To date, we have grown from 1 central mobile team to 7 mobile development teams contributing to the master branch of our iOS and Android apps. Every two weeks we submit a new app version to the app stores of the mobile platforms. And with this scaling many new challenges came up that we in the team have to handle.
My current task is to help the web software testers become mobile testers. Therefore, I created an in-house training to teach them all necessary skills they need for their daily work. Besides that, I coordinate the releases and test our apps both manually and in an automated way. So there is lots of work to do and more things will come up in the near future. No day is like the other and that is what I really like.
In your view, what are the main challenges in mobile testing?
For me, the main challenges in mobile testing are:
customers
mobile fragmentation
test automation
Customers are challenging because you need to know them. If you don't know who your customers are you might have a problem developing wrong features. To handle the customer challenge in mobile it is very important to collect some data about your target audience: devices it uses, its habits and usage patterns.
If this is the first time you release an app, watch out for competitors and find out information about the target customers. If you have a web application that is already used by the customers and you want to provide them with a mobile experience, use the collected data from the web to create mobile personas to identify possible features. If you have apps in different app stores you can add tracking to your apps to gather information about your target customers.
With this knowledge you can also handle the second challenge in mobile testing, the fragmentation. If you know what devices are used by your customers, you can concentrate on developing and testing only on these devices.
A nice way to handle the device fragmentation is to create the so called device groups. For example, create three groups A, B and C. In group A add the most popular devices with the highest priority. Include the less popular devices in the Group B and the most unpopular in the Group C. With the help of these groups every mobile developer and tester can downsize the effort in testing on many devices.
The last challenge every mobile tester needs to handle is the mobile test automation. Mobile test automation tools are not that mature as their web counterparts but the tools are getting better and better. There are so many great mobile testing tools out there and the cool thing is most of them are open source and free to use. When choosing a tool the company must decide which of the available tools fits best into its software development environment, as there is no universal solution in the field.
Are there any trends in mobile testing that influence the way you work?
There are so many trends at the moment coming up in mobile but none of them infuence the way I work. But it may change tomorrow, so it's important to be ready for new things and for changes.
However, there is something that impacts my daily work and this is the software testing community. There are so many great software testers out there who share their knowledge with the community to help others become better and this is great. There is always someone you can ask, e.g. via twitter or slack about a problem or solution to get almost immediate feedback.
What skills are vital for mobile testers?
The same skills every software tester must have. Apps are also software but with a different focus. Nevertheless, skills like strong communication, curiosity, critical thinking and creativity are vital for any mobile tester. There are so many ways to go in mobile testing that these skills are really important in order to become successful.
What is more, it is very important to be a constant learner. The mobile world is changing really fast and it is crucial to keep up with the market and the new features that are coming up every month.
Thank you, Daniel, for sharing your ideas with us.
This is the first part of the interview with Daniel Knott, read the second part here on our blog soon. If you want to learn more from Daniel, visit his blog.