Blog
IT trends that will shape the face of QA in 2019
We've rounded up the top 11 tendencies that will determine the future of testing in 2019 and beyond.
21 January 2019
Software testing has expanded substantially from the manual approach since the 1980s. As much as the testing activities aims are altering, the QA experts have to expeditiously adjust to the numerous software testing sphere transformations.
The testing discipline will carry on augmenting. Accordingly, we've rounded up the top 11 tendencies that will determine the future of testing in 2019 and beyond.
Here's what we suppose QA professionals need to focus on to stay ahead of top technology progress.
Internet of Things testing
IoT is one of the fastest developing technologies in the modern world. The latest World Quality Report (WQR) revealed that the number of IT respondents that somehow deal with IoT had risen from 83% in 2017 to 93% in 2018.
IoT devices and applications with the connection to the internet are to be tested for security, usability, and performance. Most IoT developments include such technologies as Near Field Communication (NFC), Bluetooth, RFID (Radio Frequency Identification) to connect and enable communication. All these make IoT gadgets vulnerable to network-related threats that should also be recognized by QA engineers.
Artificial intelligence in testing
According to the Gartner's 2018 CIO Survey, 1 in 25 CIOs has implemented artificial intelligence in their companies. Google, Facebook, Microsoft spend billions on artificial intelligence and machine learning initiatives.
Obviously, AI will grow further and it has its own role in testing as well.
AI can definitely streamline the process and make it smarter. AI-powered software testing can recognize the code changes, analyze them, and launch tests to make sure there are no mistakes. As of today, AI is widely used in test automation.
But in the future with the adoption of AI-powered testing, manual testers will be able to move forward their routine tasks, perform more of exploratory testing, thus reducing costs and bringing more value to the business.
In general, AI will change the profession of software testers and turn them all into test automation specialists.
But of course, this won't happen overnight and the impact of AI on software testing is yet to be observed.
Increased adoption of Agile and DevOps practices
In DevOps, software testing starts from the very beginning of the software development lifecycle. As a result, most of the defects can be recognized at the earliest and the high-quality application will make it to the market sooner. This approach enables Continuous Delivery and Continuous Integration.
No surprise, 30% of the WQR respondents claimed these methods to be a significant aspect of their today IT business strategy.
There's nothing path-breaking about saying that the Agile and DevOps adoption tendency will keep on gaining momentum in 2019.
Big Data is getting bigger
Data can be very beneficial to organizations. Given its proper quality, of course.
Volume, velocity, variety – these are the 3 V's that characterize big data. Considering the exponential growth of big data generated, software testing engineers will have to continue keeping their eyes on its quality.
With the European Union's General Data Protection Regulation has come into effect on May 25, 2018, more attention should be given to data privacy. And while GDPR is only focused on Europe, many companies outside it stated they would change their data policies accordingly to keep good relationships with their customer base.
Test automation (yes, again!)
Test automation has been the key trend in testing for more than 15 years already. It is hardly surprising that the purpose of QA automation has fundamentally changed – the point is to make a high-quality product as opposed to saving the resources.
68% of the World Quality Report respondents said test automation improved the test coverage compared with the previous year when the percentage was lower by 17% and by 28% since 2016.
In other words, the contribution of QA automation in companies increases. It has undeniable pros in cost savings, removing defects, transparency testing expansion. Test automation guarantees high-grade software is delivered.
And as test automation guarantees a top-notch quality of the software, its tools will be used further to perform both functional and non-functional tests. Testing engineers will concentrate their time and efforts on running experiments and exploratory tests rather than perform routine testing.
a1qa has developed an open-source framework – Aquality  Automation. See its main benefits at the short overview of the presentation done by test automation engineer at the 9th traditional a1qa conference.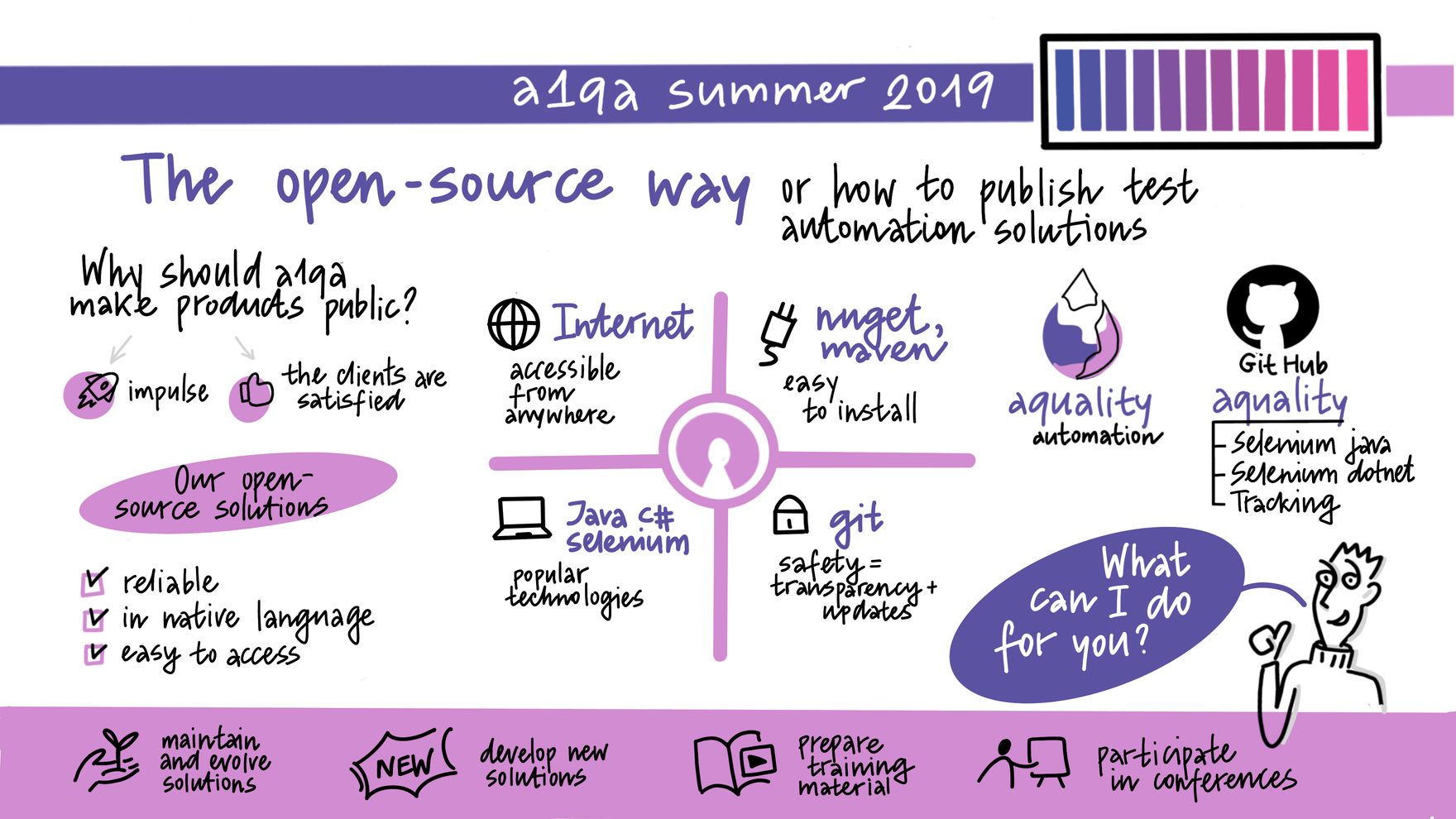 Manual testing will stay
Regardless test automation is becoming more popular, manual testing has much to say to the industry. There're still some spheres like design and usability, which require manual efforts. So yes, manual testing will stay longer with us.
Performance engineering & performance testing
We've heard it multiple times that very soon performance engineering will replace performance testing. What's the difference between them?
Performance testing is about preparing and executing tests, while performance engineering is about understanding how all parts of the system work together and designing its best performance.
However, performance testing is not sharply falling behind the performance engineering. According to the World Quality Report, performance testing conducted in cloud environments has grown by 14% since 2016.
Delivery cycles will get shorter
DevOps, test automation, constant improvements in communication flow have one common goal – speed up releases.
In pursuit of willingness to take a proper place in the market and provide high-quality software organizations enlarge budgets to shorten delivery processes and quicken releases.
Of course, this puts (and will put in 2019) additional pressure on QA departments and make them find imperfections and supply the finished products more frequently.
Open-source tools will prevail
Easily accessible, resilient, and free of charge – open-source products are precious and extremely helpful for IT business.
Though they don't give a sense of security. However, frequent usage by the community helps to discover and eliminate bugs faster than you can imagine.
Cloud will get more popular
The WQR survey mentions only 27% of all applications are non-cloud based. Today cloud computing is the groundwork for other tendencies like DevOps and IoT.
The public cloud is becoming more popular – its percentage in the number of clouds' types has got higher by 3% since 2017.
The tendency goes further – respondents prefer to use different cloud service providers, so we see the multi-cloud popularity growing.
Running tests in the cloud has its many benefits: minimum efforts required (you don't need your own infrastructure to perform mobile and web testing), simple accessibility, and high versatility.
Security testing becomes more crucial
With the broad use of smartphones, tablets, computers, and other devices, one's got used to relying on them for transactions. It has made security testing more crucial for every company to store shared or accessed data safe and deter security violations.
The survey states, it has grown up by 10% since 2016. Since the confrontation between security and privacy continues to grow, this testing will remain an urgent necessity for many companies.
Summing up
Forewarned is forearmed. Considering all these tendencies, organizations and businesses have time and opportunities to implement industry best practices creating unique QA approaches and ensure the impeccable quality of their solutions.