News
The BTN's roundtable with a1qa: key takeaways
For the 2nd time in a row, BTN hosted the roundtable with a1qa that covered future QA strategies and the ways to deliver high software quality at speed.
23 November 2021
The Business Transformation Network (The BTN) hosted one more roundtable "Future strategies in engineering quality" together with a1qa. This time, the agenda included some of the most critical topics on driving transformation with a strong focus on QA — composing a dream team of QA experts, delivering quality at speed, revealing the most crucial skills of QA leaders.
a1qa's team — Valeria Sologoub, Deputy head of business development, and Alex Pechinsky, QA consulting group expert — led the session on how to deliver IT solutions faster without compromising the software quality while passing through digital transformation programs.
One of the key points was designing the right team composition to make the testing process more successful.
Cross-functional teams (T-shaped) or specialized teams (I-shaped)? Depends on the company size. There was also a bunch of ideas on how to involve the experienced QA manager responsible for two core functions — coordinating the team and training the developers and engineers to write effective tests.
One more topical issue — blending the software quality and speed.
There's probably the high need to put a solid test automation strategy at the core as well as to release even small features (such as just a font or color changes) on a regular basis. This helps continuously track and analyze the results while accelerating QA processes and IT product delivery.
The last topic on the agenda covered the skills of the ideal QA leader.
Both soft and hard skills are crucial. However, enhancing interpersonal skills is of top priority to influence and manage other team members, establish effective communication, and improve the overall performance.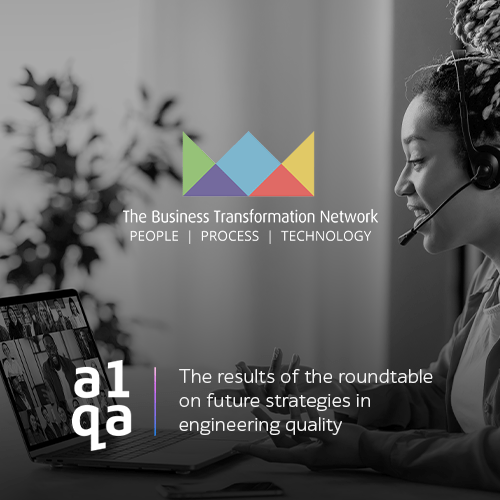 Reach out to a1qa's experts to get a one-to-one consultation on introducing best QA practices into your business strategy.