News
The European Software Testing Awards 2022: a1qa at the finals
a1qa has become a finalist at The European Software Testing Awards 2022.
6 December 2022
The a1qa team joined the Best Agile Project category finalists at The European Software Testing Awards 2022.
This renowned award program honors companies, teams, and individuals that have excelled in the QA sphere across such software testing aspects as test automation, Agile, artificial intelligence, and more.
a1qa applied for the Best Agile Project category with a project for a UK-based company serving millions of agents and property seekers around the entire country to rent or buy real estate suited for any taste. And became a finalist.
About the Agile project
The client wanted to release a top-quality multi-functional web portal (integrated with third-party services) and a native mobile app for Android and iOS. So, they reached out to a1qa's experts for professional QA support.
As a result of the project, a1qa's specialists helped the customer to:
Enhance current workflows by implementing a shift-left-based approach supported by BDD (behavior-driven development).
Refine software quality in production by integrating QA into the CI/CD development workflows and putting in place the most suitable tools and metrics.
Reduce the time to identify and fix defects detected during user story testing rather than bugs found in the production environment through a well-configured QA process.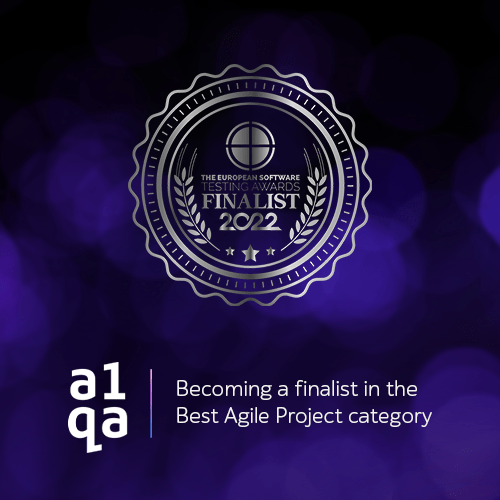 Reach out to a1qa's team to introduce Agile methodologies and achieve refined software quality.