News
Women World Awards: a1qa is among the winners
The award program judges recognized Nadya Knysh, Managing director at a1qa, North America, a SILVER GLOBEE® WINNER.
16 November 2022
Nadya Knysh, Managing director at a1qa, North America, became a SILVER GLOBEE® WINNER in the Leader of the Year category at the 15th Annual 2022 Women in Business and the Professions World Awards.
Women World Awards acknowledges the achievements of female executives and the organizations they run in such areas as innovation, leadership, novel products, and more across a variety of industries.

Nadya Knysh consistently enhances the quality of service and customizes the processes of working with clients, skillfully mentors and leads team members, educates internal and client tech professionals on how to approach QA to achieve desired outcomes, and follows ongoing self-perfection.
Along with that, she participates at high-profile, industry-leading events, such as MWC Los Angeles, Collision Toronto, CIOsynergy New York, the internal a1qa events, and more.
During Nadya's membership in the Forbes Technology Council, 40+ pieces of content dedicated to advanced tech introduction, ensuring business continuity, managing teams, etc. helped the community to assess the value of QA benefits for releasing sound software and gaining professional advice on strengthening development activities with QA.
Due to these combined efforts, Nadya contributed to the growth of the company, clients, projects, and employees even despite all the hardships triggered by the pandemic in 2022.
"It's a great honor to be among all those passionate professionals who contribute to developing the QA industry, breaking down stereotypes about the low value of software testing for project success, and focusing on client satisfaction management as the cornerstone to meeting their business objectives. I'll continue following this path to help companies and people infuse QA into the development workflows to always stay ahead of the curve," Nadya Knysh shared her opinion.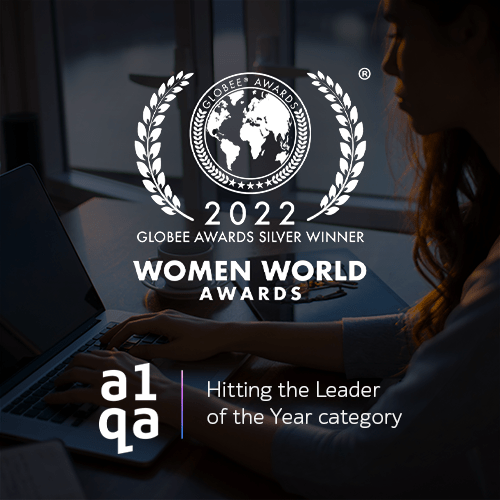 In case you need professional QA support to check the quality of your IT products, get in touch with a1qa's team.