News
a1qa is attending Collision in Toronto!
How about meeting with the a1qa experts to obtain a consultation regarding the quality aspects of your solutions?
3 May 2019
We're glad to share a piece of news with you. Throughout May 20-23, company's CMO Dmitry Tishchenko and the team of experts will be in Toronto, Canada to join one of the most fastest-growing tech conferences in North America – Collision.
Being the crossroads for the leading global technology companies, this platform is a golden opportunity to foster innovations and cherish the widespread introduction of in-demand trends – test automation, AI, ML, best Agile/DevOps practices, and many more.
No matter which of the tendencies driving IT today you are implementing on the projects, their quality is to be a top priority to ensure seamless software operation and enhance end-user satisfaction.
Therefore, the a1qa team will be waiting for you at the booth #E126. Besides answering your QA-related questions and helping find optimal solutions, the experts will shed light on how a pilot PoC can help you understand whether it's the time to opt for a test automation practice.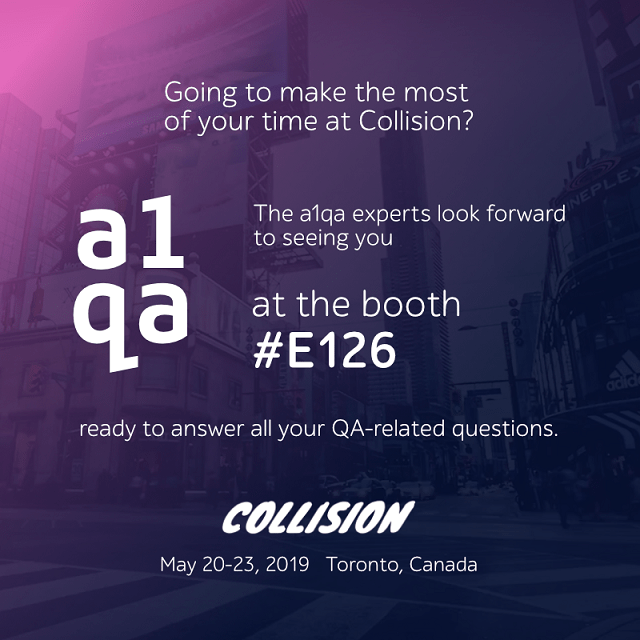 To schedule the meeting with the a1qa experts, drop us a line at start@a1qa.com. Would be glad to talk to you in Toronto!