News
a1qa provides consulting support in Boston!
Take advantage of a1qa business trips and meet with us to learn more about the prospects of enhancing your software products.
16 September 2019
Recently we have opened another office across the USA – in Boston. Currently, we are approaching the next vital occasion – the series of a1qa business meetings.
We are pleased to inform that throughout September 23-27 the a1qa representative in Boston will be providing the series of obligation-free consultations focused on tackling quality-related challenges. The a1qa expert would be glad to meet with you privately to listen to your concerns and offer ways to build upscale products.
With the shifting role of testing from defect tracing to a full-fledged driver for increasing customer experience, enterprises strive to reach this objective through the adoption of the strongest techniques. Quality Engineering taking the helm today contributes to the enhanced usage of DevOps, Agile, Continuous and shift-left testing. Applying these practices, a1qa helps its clients respond to the holistic 'need for speed' rolling out high-end software products.
Therefore, how about working out the apt QA solution?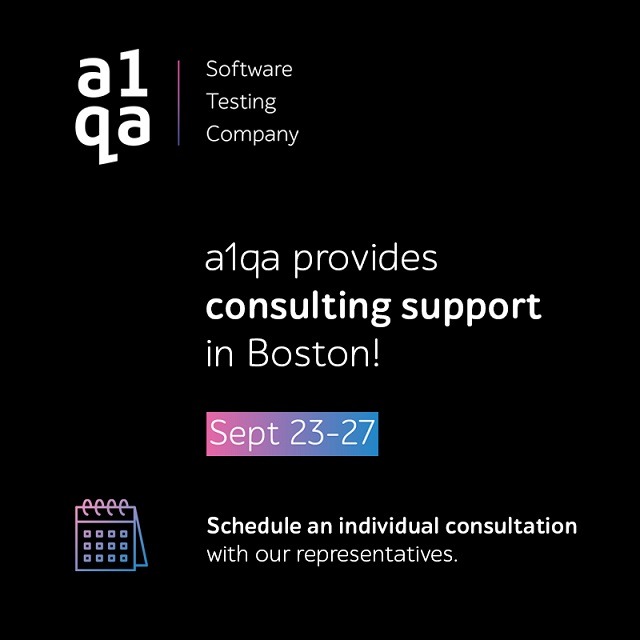 We suggest booking the meetings with our representative in advance. Therefore, you may drop us a note at start@a1qa.com.