News
a1qa visited the Software Testing Industry Forum in London
A major London-based forum for QA experts has reached its end. The a1qa team attended this event and is sharing its impressions.
27 February 2020
The niche forum that gathered QA engineers and testing experts under the roof of the British Museum has come to an end.

This event provided a special environment for specialists in the software testing field to exchange their experience and present QA findings.
For top management, the Software Testing Industry Forum became a space to delve into the QA-related details of efficient software delivery process and study the latest advances in the highly focused QA area.
The a1qa representatives were delighted to meet colleagues and friends and share in-depth expertise with the businesses on how QA can polish the quality of IT applications.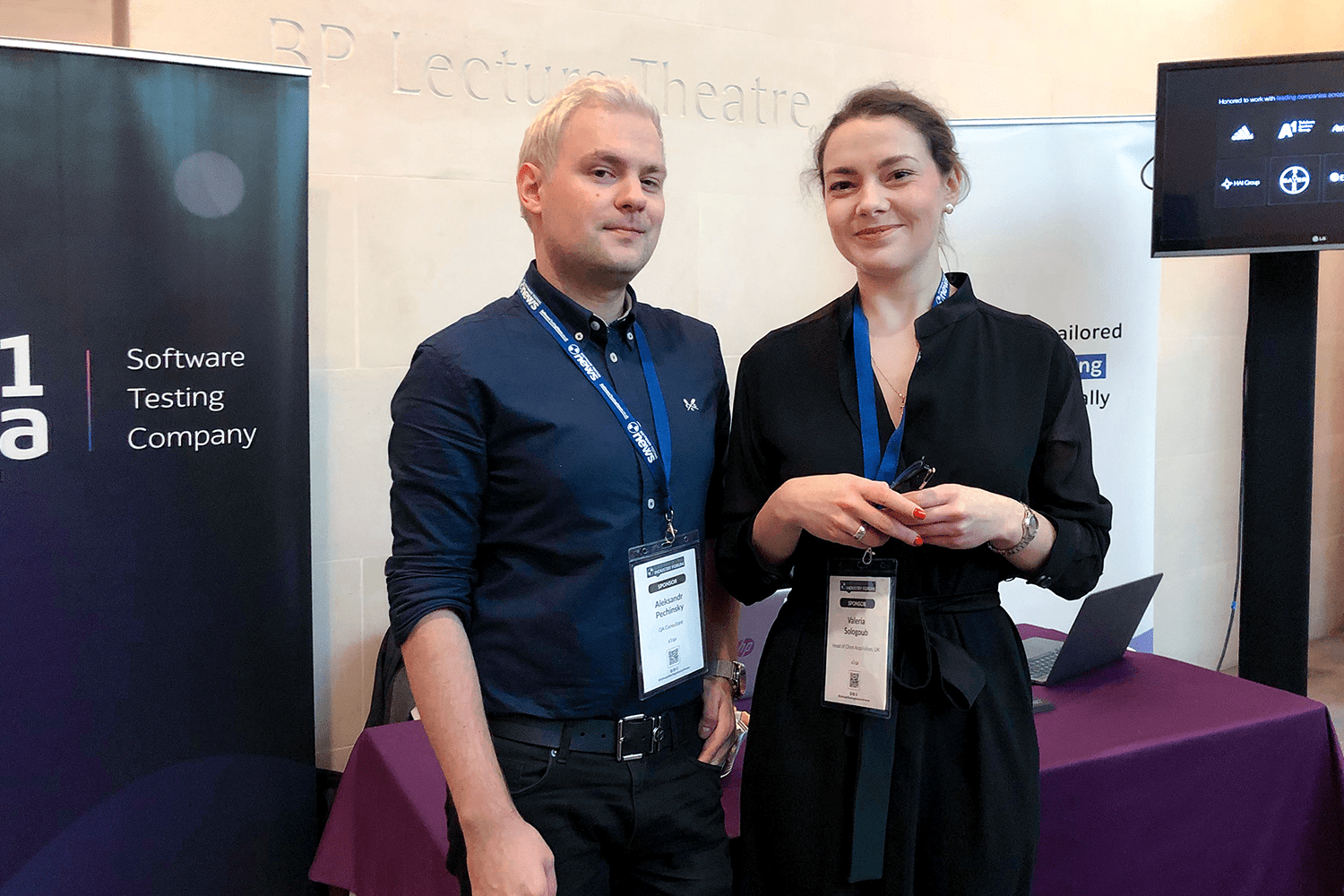 This year's event participants have put much focus on several aspects of a successful digital transformation journey being an inevitable process that opens for businesses new opportunities in the competitive market.
Respected QA professionals have paid attention to the benefits of implementing test automation in DevOps as well as peculiarities of performance and accessibility testing.
The concept of shift left was also at the heart of the discussion. The reason for its increased popularity is clear: by starting the testing process at the early SDLC stages, one can get the enhanced quality of the product along with the optimized QA budget.
Pechinsky Aleksandr, a QA consultant at a1qa, expressed his opinion on the event:
"We were delighted to visit the Software Testing Industry Forum in London. The event provided a great opportunity for bringing industry leaders together. This year, the speakers shared their opinions on the importance of implementing best practices for AI, ML, blockchain, and other advanced technologies.

As an independent software testing provider, a1qa is committed to continuous upskilling and developing our expertise in order to offer our customers the best QA solutions."
We will continue being on the move attending the most influential events around the globe.
Curious whether you might need QA solutions for your software product? a1qa team will be delighted to help you deliver a fail-safe software to the end users. To receive a free consultation, contact us by email start@a1qa.com or fill in the form.