News
Always on the move: join a1qa at Web Summit in Lisbon!
a1qa is open to networking at one of the leading and most influential technology conferences in Europe. Let's interact!
28 October 2019
Another vivid event to mark on your calendar is coming!
We are glad to inform you that throughout November 4-7 the a1qa team will be attending Web Summit – a global conference gathering CEOs, policymakers, and industry's high priests to provide expertise, network, and shape the future of the ecosystem.
During four days the most topical and sought-after IT trends will be discussed: AI and decision intelligence, SaaS, blockchain, 5G, big data, robotics, and many more.
Considering their rapid development, it's vital to support proper functioning to ensure business will benefit from these technologies. This essential requirement can be met by introducing software testing into your delivery pipeline.
Among the pros in favor of QA, it's possible to mention the following aspects:
Strong and reliable business solution increasing CX and, thus, bringing more profit
Faster delivery to the market due to early spotting and fixing defects
Improved test coverage by bringing test automation to the table
The advantage over your rivals in a highly competitive market
Many more.
Therefore, the a1qa expert team will be glad to meet with you and discuss the ways to support your products in the ongoing digital transformation journey.
To schedule a talk with our team at the event or in Lisbon, just fill in the form or drop us a line at start@a1qa.com.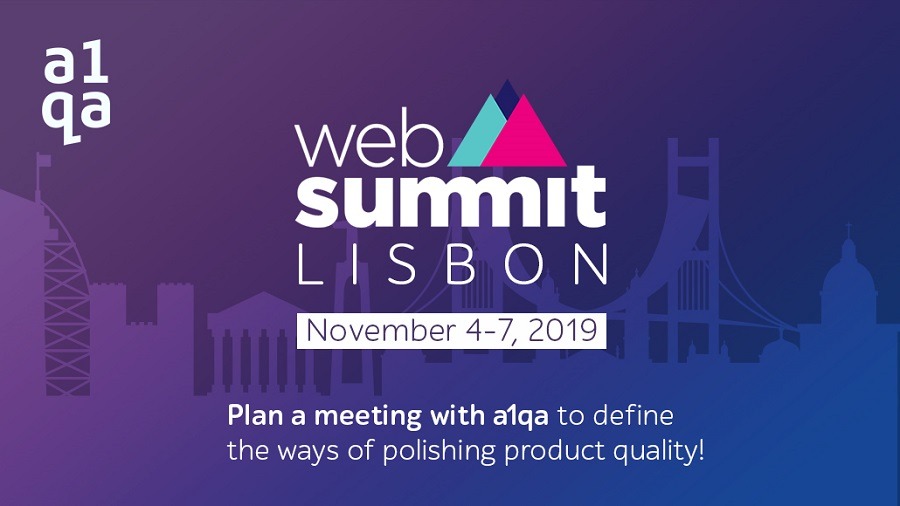 See you in Portugal this time!