News
Concepts to explore at EuroCIS 2019 in Germany
Book a free consultation with experienced QA experts.
4 February 2019
a1qa experts will be on a business trip to Germany February 18-24. We are focused to spend time interacting among professional partners during our visit to Dusseldorf and Cologne.
The company cannot miss the opportunity to attend the European most influential trade exhibition for retail technologies – EuroCIS. Its latest edition greeted 11,991 visitors from 92 countries and 468 exhibitors from 29 places.
This year the EuroCIS will open Tuesday, 19. February and continue through Thursday, 21. February 2019 in Dusseldorf. The a1qa team will be delighted to meet you personally in any convenient place including the trade fair.
Present and future of retail
Like all industries, retail cannot exist without QA solutions:
Functional testing helps to make sure each component of the system works smoothly.
Performance testing is especially important for e-commerce to verify the software product will cope with the flow of customers, e.g. Black Friday sales.
Localization testing makes it possible while your business is scaling, and you need to adapt the system to every region, language, and currency.
Security testing is essential for user data safety.
Compatibility testing helps to ensure the software product works cohesively on different devices, systems, and browsers.
Integration testing eliminates add-ons failures.
Migration testing is crucial for every software update, systems merging, and tools switching.
The EuroCIS 2019 will introduce exclusive insights and case studies in highly specific solutions like POS software, POS hardware, Big Data, e-business/e-commerce, supplier management, mobile solutions & technologies, etc.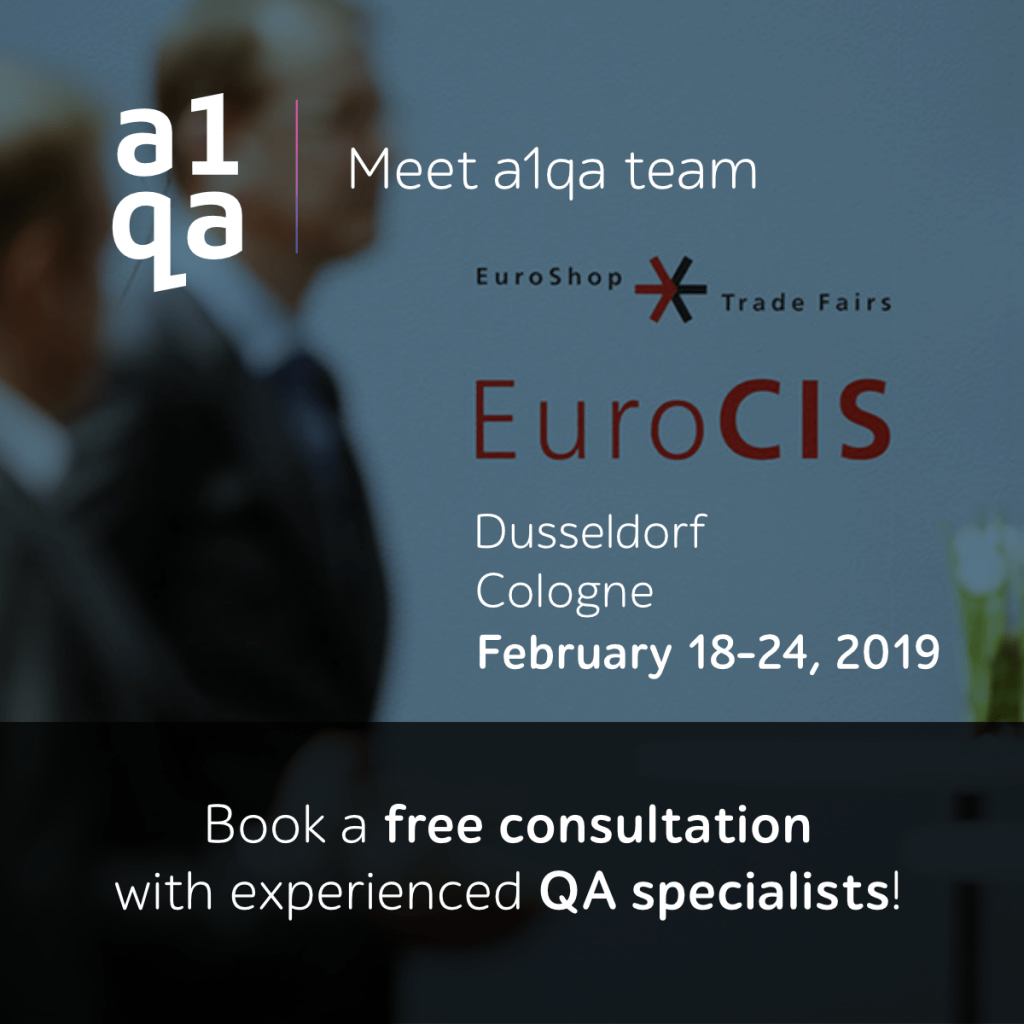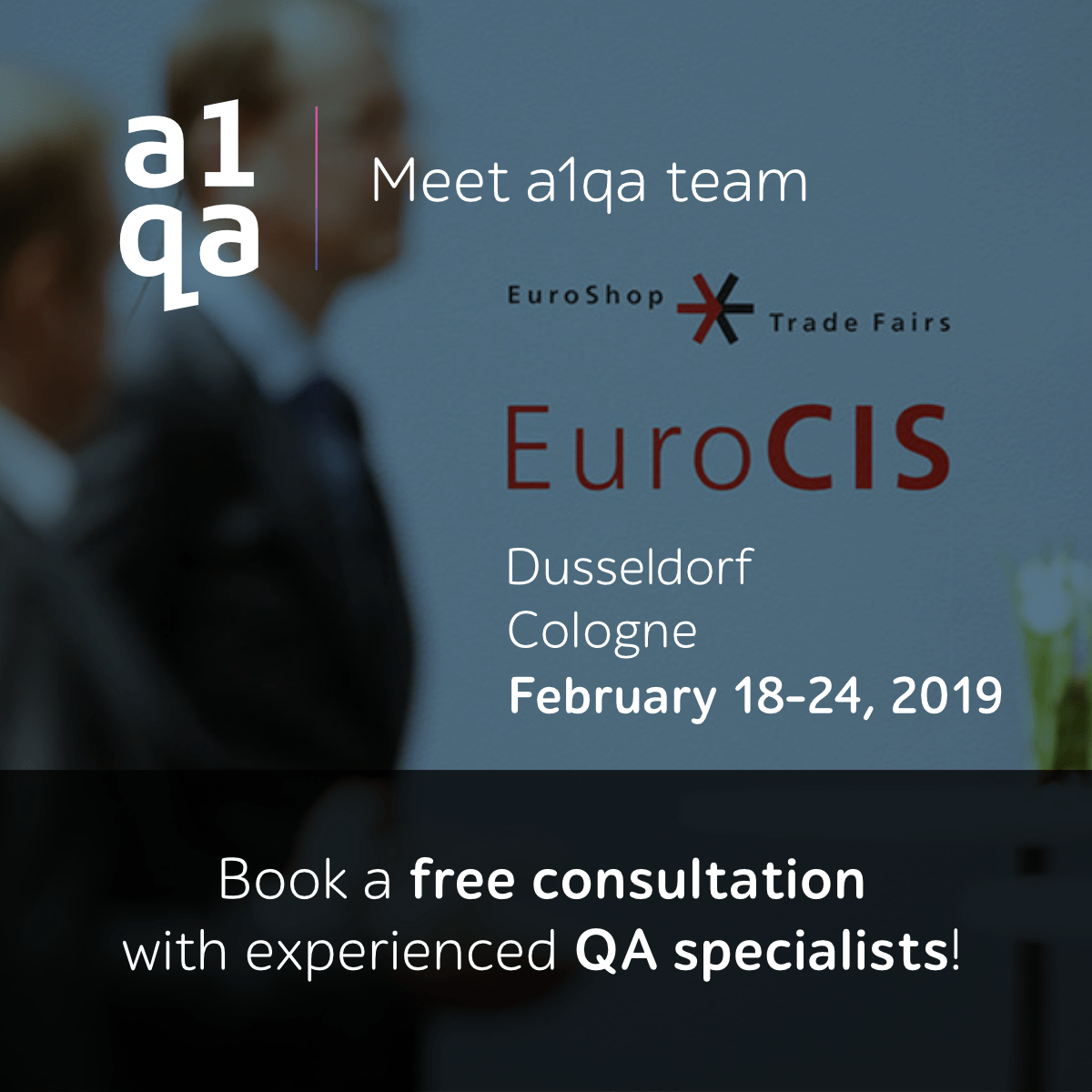 Feel free to contact us by email start@a1qa.com or fill in the form to schedule the appointment, and see how our company can improve the quality of your software product.
a1qa will do its utmost to find a better approach for your QA solution.
Bleiben Sie dran!