News
Join a1qa team at the virtual LiveWorx conference 2020!
The company is participating in one of the largest events dedicated to technological innovation.
2 June 2020
a1qa team is taking part in the international LiveWorx 2020 conference. This year, the event is held in an online format, but the spirit of it remains unchanged. Market leaders are gathering to discuss the prospects of the digital transformation process. a1qa will be delighted to help you realize the importance of ensuring top-tier quality on the way to innovation.
The unprecedented global situation caused the transition of many events to a virtual format. The LiveWorx conference is not an exception, being wholly dedicated to digital transformation. Today, it is one of the most popular topics bothering businesses that are searching for new technological solutions to create a reliable ecosystem for smooth development in the market.
The a1qa representatives are waiting forward to listening to success stories of passing this digital path effectively, discussing how IoT, AR, artificial intelligence, and more are changing various industries, and revealing how QA can leverage delivering flawless software to the end users.
CMO at a1qa, Dmitry Tishchenko, said:
"The main advantage of events like LiveWorx is the opportunity to engage with a large audience of professionals, communicate with like-minded, and share our expertise and experience. We are pleased to attend the event in the virtual format to build new relationships and develop well-established ones. Looking forward to attending the event that helps companies innovate."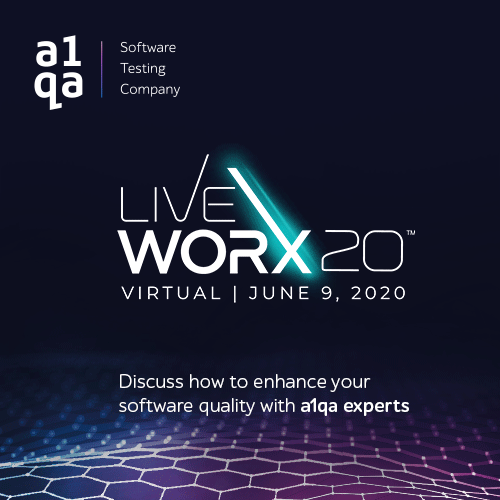 Are you participating in this conference? The a1qa team will be pleased to meet online and help you understand the ways of ensuring high software quality in the context of digital transformation. To plan a talk, fill in the form or drop us a line at start@a1qa.com.
Let's interact!