News
a1qa at Collision from Home: let's talk about your software quality
Our team is participating in the international technology conference and will be glad to share QA expertise at the online sessions.
16 June 2020
We are pleased to reveal the company's plans for the near future. a1qa is visiting the major technology exhibition Collision, which is dedicated to innovation, and will share expertise with those businesses that are facing QA-related issues. This year's event takes place remotely.
Collision 2020 guests are ready and willing to talk about AI, ML, robotics, and breakthrough SaaS solutions across such industries as commerce, marketing, business, and software development. The focus of the global discussion is put on the search for the best IT decisions.
The introduction of these innovations is more effective with the ongoing quality assurance process. After all, the big talk on such large platforms about new technologies in the context of QA can help avoid fundamental mistakes in apps' operation. Therefore, the a1qa team will be delighted to talk about its experience in implementing next-gen QA solutions while aiming at software excellence.
CMO at a1qa, Dmitry Tishchenko, shared his opinion:
"Collision is a remarkable platform for leading IT professionals to deepen their knowledge across most innovative solutions and platforms. Indeed, technological development requires market players to develop new competencies constantly.
We are glad to return to this web summit this year and share our experience in ensuring software quality, albeit in a virtual format."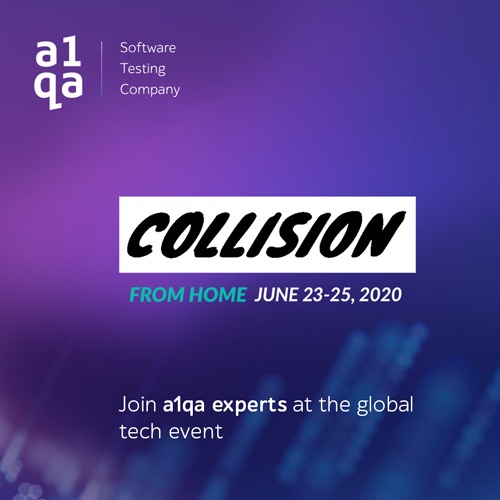 Would you like to meet the QA professionals and discuss what hinders your software perfection? Plan an online meeting with the a1qa team by contacting us or writing at start@a1qa.com.