News
Hitting the road: meet the a1qa team in Barcelona!
Our experts are glad to visit such a beautiful European capital to conduct individual quality assurance meetings.
17 February 2020
We are pleased to announce that throughout February 24-27 the a1qa team will be arranging a series of tailored face-to-face consultations on quality assurance and software testing issues in Barcelona.
With the a1qa mission to contribute to the QA ecosystem by helping companies release bug-free IT applications, we are willing to raise awareness of the software testing importance in the SDLC journey.
Why can our customized meetings be useful for you? By finding appropriate QA solutions and providing more opportunities for cost-effective software development, the company can create and deliver a safer and more reliable software product in the competitive market.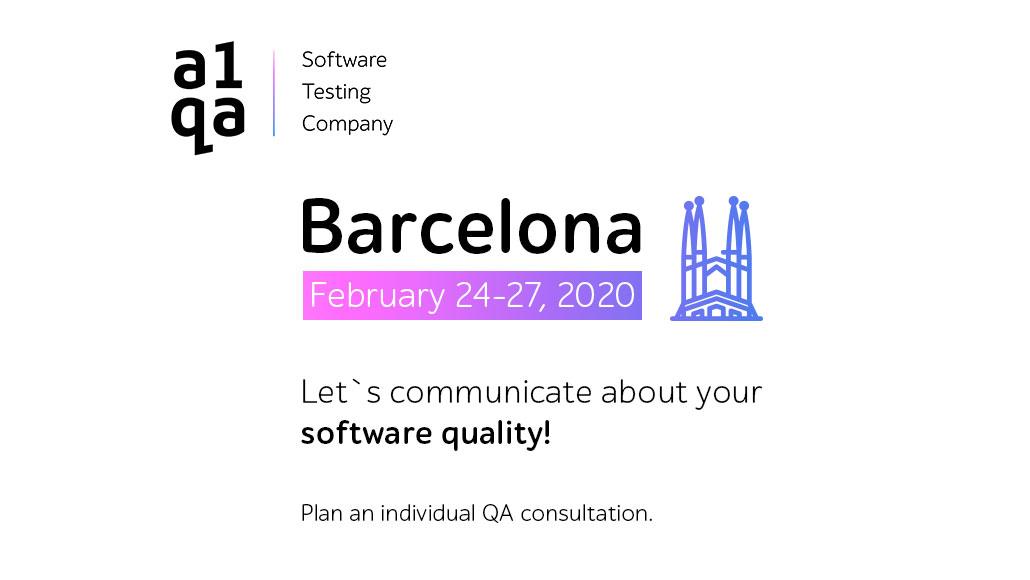 To achieve the required business results and business growth, the fail-safe product can be brought to the end users faster than the competitors' one. Timely and continuous quality assurance ascertains identifying the most serious defects before they leak to production and affect the consumers' trust in the brand hindering their loyalty and satisfaction.
You can learn the ways to boost customer experience and accelerate time to market from the a1qa experts who will be happy to discuss your QA issues.
To plan the individual meeting with our specialists, fill in the form or drop us a line at start@a1qa.com.
By the way, we will be also overjoyed to meet you not far from Barcelona.
Looking forward to seeing you!