News
Meet the a1qa expert team in Texas!
How about coming along with our team and discussing QA-related issues to improve the quality of your products?
5 March 2019
We are glad to announce that March 25-30 the a1qa regional expert along with the team of professionals will be in Dallas to help find individual solutions to your queries.
Enhancing customer experience is one of the leading priorities driving the sphere of IT today. How to put this mission into effect? Make the most of assuring quality and applying industry best practices, such as automated verifications, Agile methodology implementation, DevOps testing, etc.
Adopted timely and consciously, the above-mentioned strategies lead to enhancing end-user satisfaction, security, and robustness of your software products.
a1qa is constantly working on developing tailor-made solutions, accumulating expertise, and monitoring the latest QA trends. Introduced case-by-case testing strategies and approaches belong to multiple areas, be it a banking and finance or oil and gas industry.
Hence, the entire a1qa team will be pleased to come together and answer all your questions on assuring software quality to choose the most appropriate testing strategy and make your business prosper.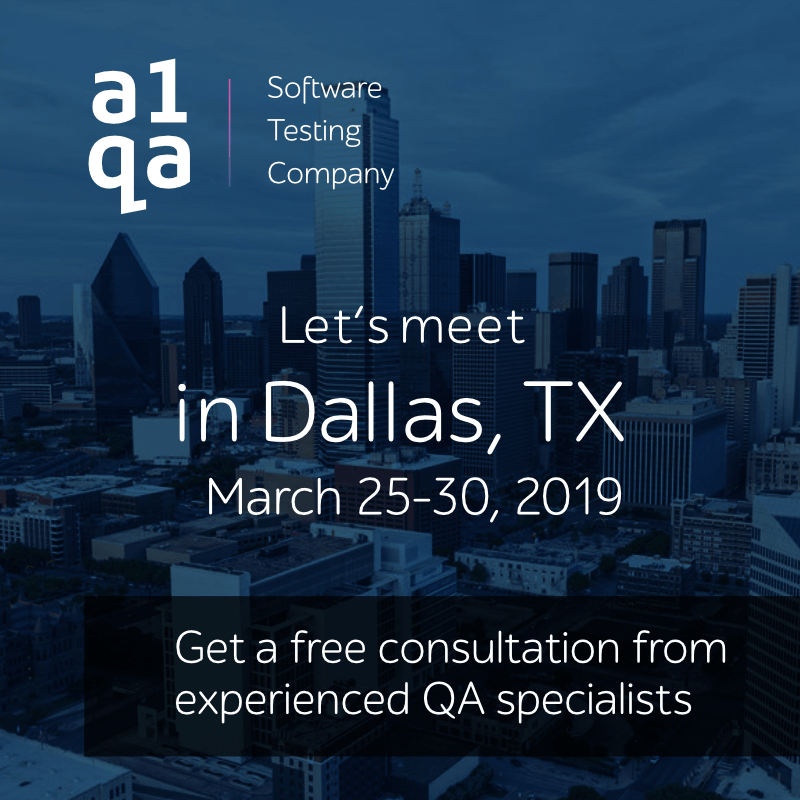 To schedule the meeting, fill in the form or drop us a line at start@a1qa.com. Looking forward to seeing you in Dallas!