News
On the road again: from the Netherlands to Belgium through IoT Tech Expo
Come join us at the conference – stand 525 – or drop us a line to schedule an individual meeting.
7 June 2019
We keep travelling around the world and organizing business meetings to shed light on the importance of high-quality software and ways to deliver it.
Throughout June 17-21 the a1qa team will be located in Western Europe. We'll be glad to talk with you about software quality for two days starting from June 17 in the Netherlands and for the whole day on June 21 in Belgium.
Fostering the application of software testing while introducing innovative technologies, we are exhibiting at the IoT Tech Expo Europe in Amsterdam – the leading conference covering the global influence of IoT over diverse industries.
The a1qa team will be waiting for you there at the stand 525 ready to support your QA needs. Introducing IoT solutions, shifting towards another methodology (Scrum/CI/TDD), facing the need to develop ever-growing number of projects, tailoring the environment to your in-house operations – these issues may cause difficulties if not addressed properly. Professional consultation from a1qa will help establish transparent IT processes to support the product development lifecycle.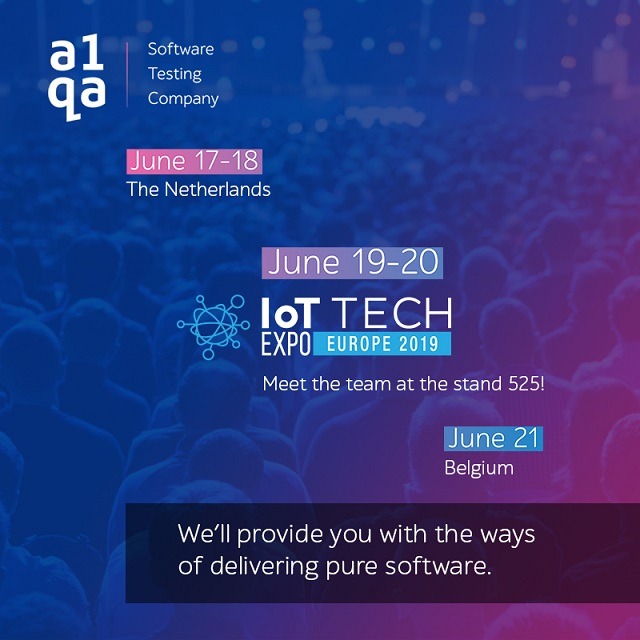 Therefore, why not meet over a cup of coffee and discuss how we can help you deliver pure software? To organize the activity, text us at start@a1qa.com.
Let's talk!