News
a1qa is taking part in the AI Summit during London Tech Week 2020
Our team is attending one of this year's major tech events to share their quality assurance experience.
24 August 2020
a1qa's team is visiting the AI Summit, an international platform for IT experts and a flagship AI event of London Tech Week 2020 2-3 September. For several days, mature market players will discuss technological development prospects, innovative solutions, and ways to ensure software quality. Due to the epidemiological situation, the summit is held in a virtual format this year.
The unrivaled event is geared towards delving into the insights of business transformation leveraging artificial intelligence. This next-gen technology is of pervasive interest to corporations and startups that strive to accelerate commercial evolution and derive business-driven outcomes.
We are pleased to inform you that a1qa company is a bronze sponsor of the AI Summit and will present at 11:30 session in the "Innovate" stream. Our speaker, Alex Pechinsky, QA consulting group expert and pre-sales manager, will talk about the forward-looking solutions and ways to ensure their high quality. The pivotal topic of the a1qa experts' report will cover how next-gen QA can support innovative initiatives.
Alex shared the following about the a1qa participation:
"I am delighted to join the speakers at the AI Summit this year to share a1qa's expertise. Our team supports the implementation of AI-based innovations that drive industry progress and create new opportunities through advanced technology.
Software testing is efficient to facilitate the progress of the IT ecosystem. We are actively working on new-gen solutions that will help companies enter the market with a quality software product."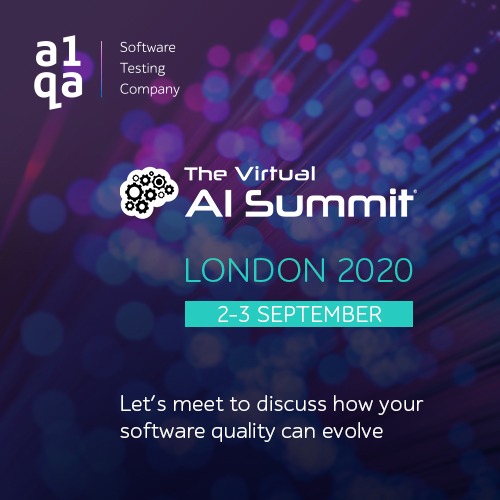 Is the AI Summit part of your agenda too? Great, let's talk!
To schedule a conversation, please, fill out the form, or email us at start@a1qa.com.