News
a1qa shares reflections from the Web Summit 2020
a1qa took part in one more remarkable IT event focused on tackling business issues through new tools and solutions, including next-gen QA.
8 December 2020
Have you all set the course for the future? We've had. The Web Summit 2020, a worldwide business conference, has passed its finish point. It means a1qa's team came back with a bundle of ideas and insights across multiple industries covered by tech. Apart from exploring novel directions, tools, and solutions, our specialists shared expertise in addressing future challenges through next-gen QA and software testing. We invite you to have a look at some impressions shared by a1qa.
Despite the event's online mode, it convened a great number of guests as well as seasoned speakers. There, we have been connecting to various actionable discussions and discovered what technologies would be efficient to attain business goals, in particular:
Mobile solutions and AI algorithms tailoring apps to customers' preferences
Cloud and robotics software as number-one priorities of the modern IT market
A new era of privacy and security in BFSI and eCommerce
Changed landscape for content creation alluring more end users
And many others.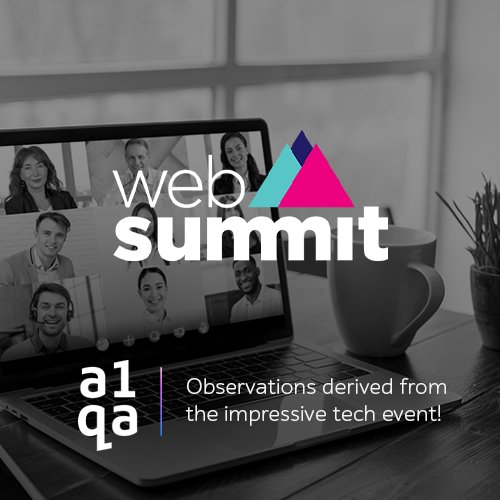 Along with learning from impactful sessions, our reps were glad to share expertise on innovative QA solutions and propose approaches to winning the competition and astonishing end users with upscale apps in challenging times.
Are you wishing to improve the quality of your software product? Get hold of us to talk with our experts.