News
The Global Sourcing Association UK acknowledged a1qa as a finalist
a1qa is among the finalists of the Client Delivery Team of the Year category.
9 December 2022
The judges of The Global Sourcing Association UK (GSA UK) Professional Awards 2022 recognized a1qa as a finalist in the Client Delivery Team of the Year category.
The GSA UK rewards the excellence of both individuals and teams in outsourcing, offering a range of categories: Rising Star of the Year, Best Nearshore Team, Customer Experience Team of the Year, and more.
Let's look at the project, assisting a1qa in getting to the finals!
The client. Having no QA processes in place, a UK-based company was looking for professional support to roll out top-notch real estate software for millions of end users.
Results. The a1qa delivery team:
Set up QA workflows, developed test documentation, and performed various checks, including test automation, performance, data migration, and regression testing to refine the software quality.
Improved Agile processes by introducing shift-left testing, helping prevent bugs rather than finding and fixing them in production.
Transferred expert knowledge to 6 development teams to showcase existing challenges and solutions to address them as well as stimulate the developers to provide high-quality code from the get-go.
Due to a1qa's strong diligence and dedication to the project, the client achieved desired business goals within the allocated budget and time.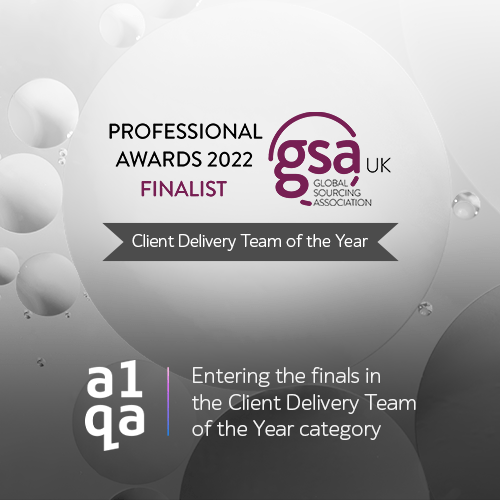 Reach out to a1qa's team in case you need to enhance your IT solutions quality.