Blog
a1qa awarded for cybersecurity expertise!
The company entered the List of the Top Penetration Testing Service Providers compiled by B2B ratings and reviews firm Clutch.
24 March 2020
As the IT service industry continues to grow at an unprecedented rate, staying on top of the latest information and best practices is increasingly difficult. Thankfully, a1qa is up for the challenge.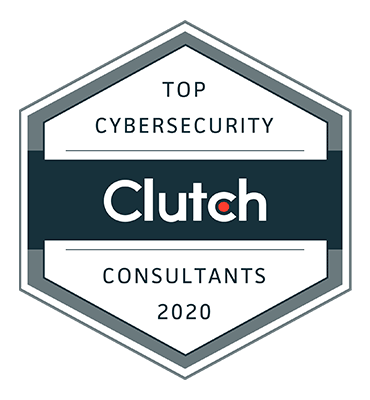 Our client-first mentality sets us apart from other QA providers, as does our ever-evolving expertise in quality assurance and software testing.
Here at a1qa, we work tirelessly and with passion for our mission to ensure that our clients are confident in the high quality of the delivered software solutions. Many companies claim that they always put the clients first, but very few actually execute on it. Our skilled and trustworthy team wisely uses their vast industry-related knowledge and implements the latest technologies to help clients stay ahead of the competition.
We could continue to talk about ourselves, but let the feedback from our clients speak louder.
That's why we've partnered with Clutch, a B2B ratings and reviews site that collects unbiased and thorough client reviews for companies not only in the United States but from around the world.
They've ranked us as one of the best firms providing penetration testing services in the country. Check out one of our succinct reviews from a current client below: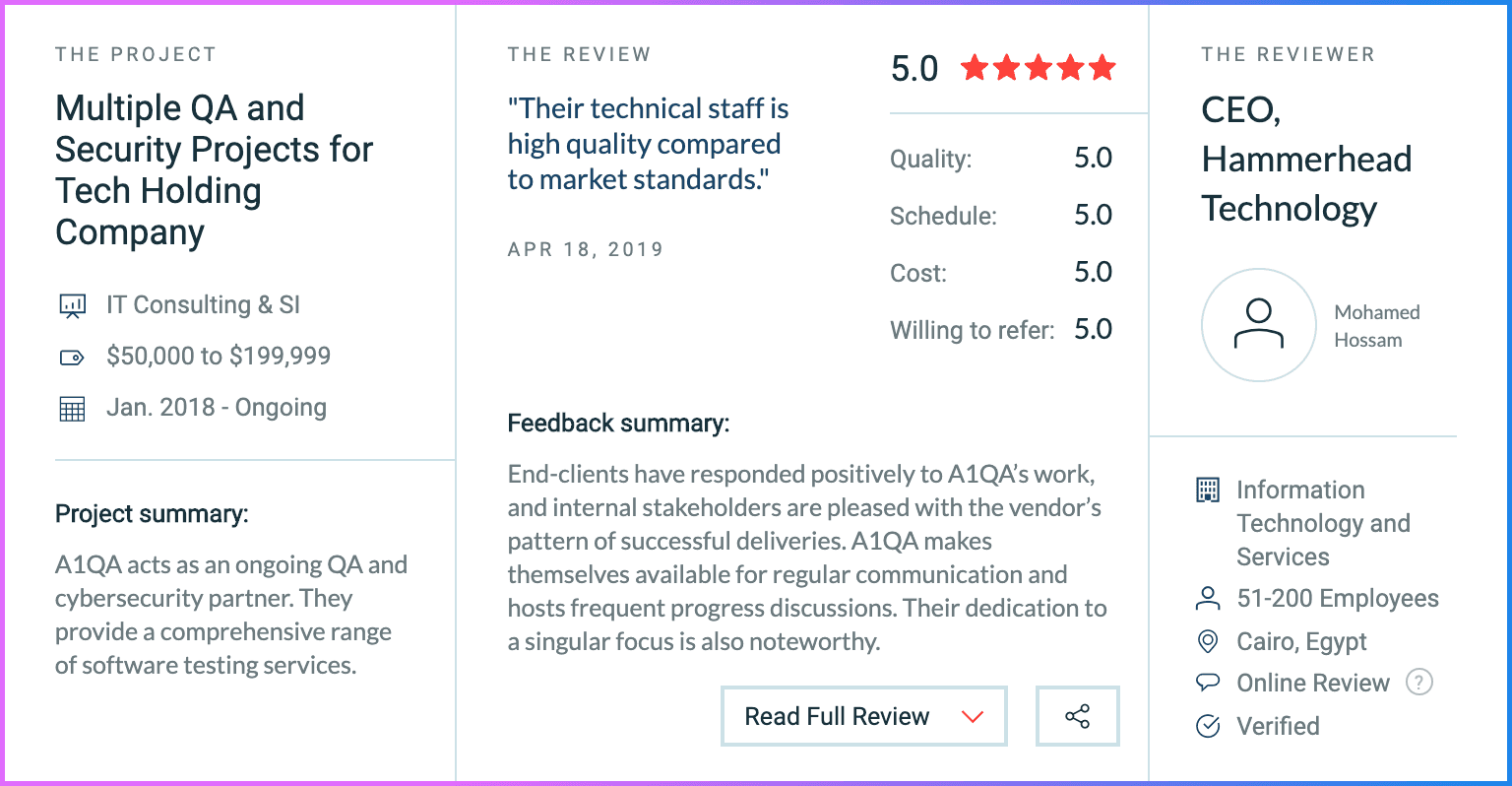 We look forward to collecting more reviews on Clutch so that companies seeking a reliable cybersecurity vendor can experience our first-class testing activities and quality of services that we deliver within any situation in the world. Being able to display case studies and client feedback is integral for building our reputation for dependability.
Please feel free to reach out to our QA experts today to ask any questions of yours.