Blog
Will your website survive black friday and cyber monday?
a1qa specialists give the last-minute recommendations to check if your website is ready for the increased amount of visitors.
23 November 2016
After Thanksgiving Thursday, Black Friday and Cyber Monday are coming. According to Deloitte's annual survey, more consumers than ever are planning to shop online for gifts this season with many retailers bringing their deals from real stores to their cyber world websites.
a1qa specialists give the last-minute recommendations on website QA testing that helps to check if your website is ready for the increased amount of visitors.
Here are the things you can do right now to prepare for holiday shoppers and not to miss out on post-Thanksgiving revenue.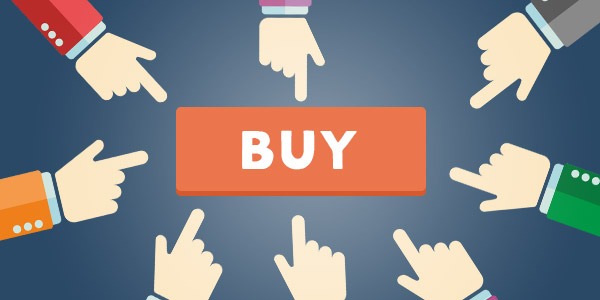 Performance management
Plan auto scaling of resources.
Auto scaling is a technique used in cloud computing that helps handle the unexpected traffic spikes.
Don't wait until the influx of traffic crashes your website. It's better to predict the days of peak data and allocate, for example, +10 virtual machines to deal with the increased and then decreased back-end capacity to meet traffic fluctuation levels.
Increase the website capacity.
Use the analytics to compare the current and the planned system peak loads. Address your web hosting provider and ask about the traffic limitations and how much it will cost to use an upgraded server for the given period of time. As a rule, a better server can help handle increased traffic and sustained volume.
Optimize speed and improve client-side performance.
Statistically, the average time for a website to display is 3.9 seconds. Your visitors may not want to wait longer to see your discount offers, especially if they are using mobile devices for shopping. So make sure that you have optimized the website speed. This may be achieved by improving the client-side performance. Shrink the size of the CSS, shorten the JavaScript, compress the images. There are many free online tools to find the possible places and recommendations for improvement: PageSpeed Insights, WebPagetest.org, etc.
Data security
Security issues are also highly important as shoppers want to be sure that their payment data will be kept safe.
Scan the website for viruses.
Very often the website owners think about making their resource safer when the worst has happened: the traffic has fallen and the users caught the virus. Don't wait for this. Scan the website using one of the free online tools (VirusTotal, for example). It will help detect errors, malware, spyware, etc. It's a tedious process but it usually gets the job done.
SSL is a commonly-used protocol that guarantees safe data transmission on the Internet. If SSl is encrypted, there'll be a lock symbol in the url address line. The lock is associated with security and your visitors will know that their confidential data is safe and there is no risk of leakage.
If you haven't enabled SSL encryption yet, address your web hosting provider and ask what SSL certificates they provide and what services go along.
Check the web server basic configuration.
Errors in server configuration often result in major security vulnerabilities and may be the root cause of confidential data leakage. Pay attention to the following. How does the server process the reported errors? Are there any confidential files available (backup copies, for example) in the root directory? Explore your HTTP security headers and ensure you are keeping up with best practices.
By taking these urgent measures you'll get better performance of your e-commerce website and get the richly deserved profit.
However, it's always better to take such important steps in advance and address the professional QA team. They will run full-cycle testing of your web resource while you'll have to calculate the holiday profit. Sounds great?
Happy Thanksgiving and Biggest-Ever Sales!