News
a1qa is on the list of Leading Software Testing Providers 2023
Great news! a1qa is on the annual list of the leading QA suppliers.
8 June 2023
a1qa has been featured in the annual list of Leading Software Testing Providers by Software Testing News.
This UK-based platform annually releases a list of the top QA vendors to help businesses select trusted market players that provide high-quality services to accelerate go-to-market time, reduce QA expenses, and boost CX.
The list is compiled by the same organizer as the European Software Testing Awards, who each year, selects the best QA companies and teams with significant achievements in various categories.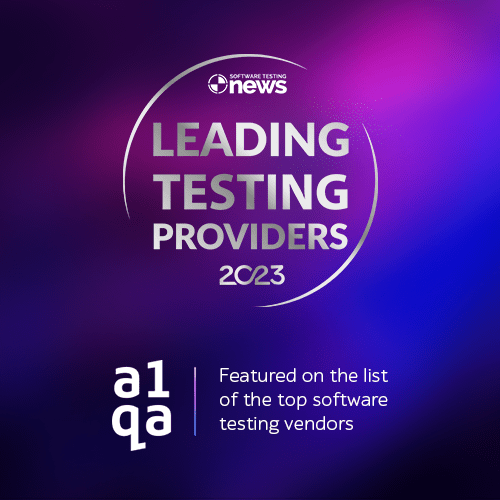 Recently, a1qa was also included in the Top Software Testing Companies list, involving the best quality assurance and software development providers across the globe, by SuperbCompanies.
If you need 360-degree QA support to enhance your software quality, reach out to a1qa's specialists today.