News
a1qa is in the Clutch 1000 list. Again!
The leading B2B ratings and reviews platform has recognized the best companies bringing benefits to clients.
14 December 2020
We are glad to receive one more acknowledgment! Clutch pinpointed a1qa to be among the top-performing industry players delivering quality work to clients across multiple industries.
To deserve the presence in this list compiled to introduce potential customers to the trusted IT vendors, the company should meet the range of criteria, from offered services to brand reputation. a1qa is glad to be highly commended once again.
Remaining a pure-play vendor that provides new-gen services globally, a1qa helps its clients introduce QA practices early in the SDLC and roll out high-quality software despite the times of upheaval.
"We are proud to be among the industry leaders once again 2 years in a row. The recognition of our diligence by the leading B2B rating platform is a powerful incentive for further professional development. a1qa makes every effort to help organizations establish pervasive quality management, release products faster, reduce the levels of organizational stress, and ensure business continuity. We will keep contributing to the development of the QA field to help our clients enter new markets with confidence," CMO at a1qa, Dmitry Tishchenko, noticed.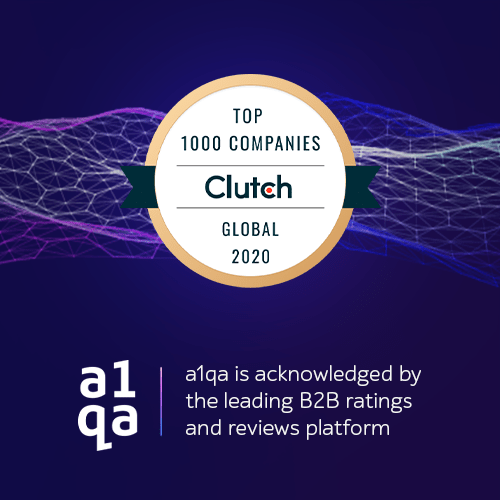 This achievement is not the only one in the sequence of impressive occasions for a1qa in 2020. The IAOP (International Association of Outsourcing Professionals) has included the company in the annual list of outsourcing leaders and highly rated a1qa in each of the categories. An industry-specific British resource also ranked the company as a market leader.
Are you looking for a reliable QA partner? Contact a1qa's experts for a comprehensive consultation on quality assurance for your software product.